The Benthic Zone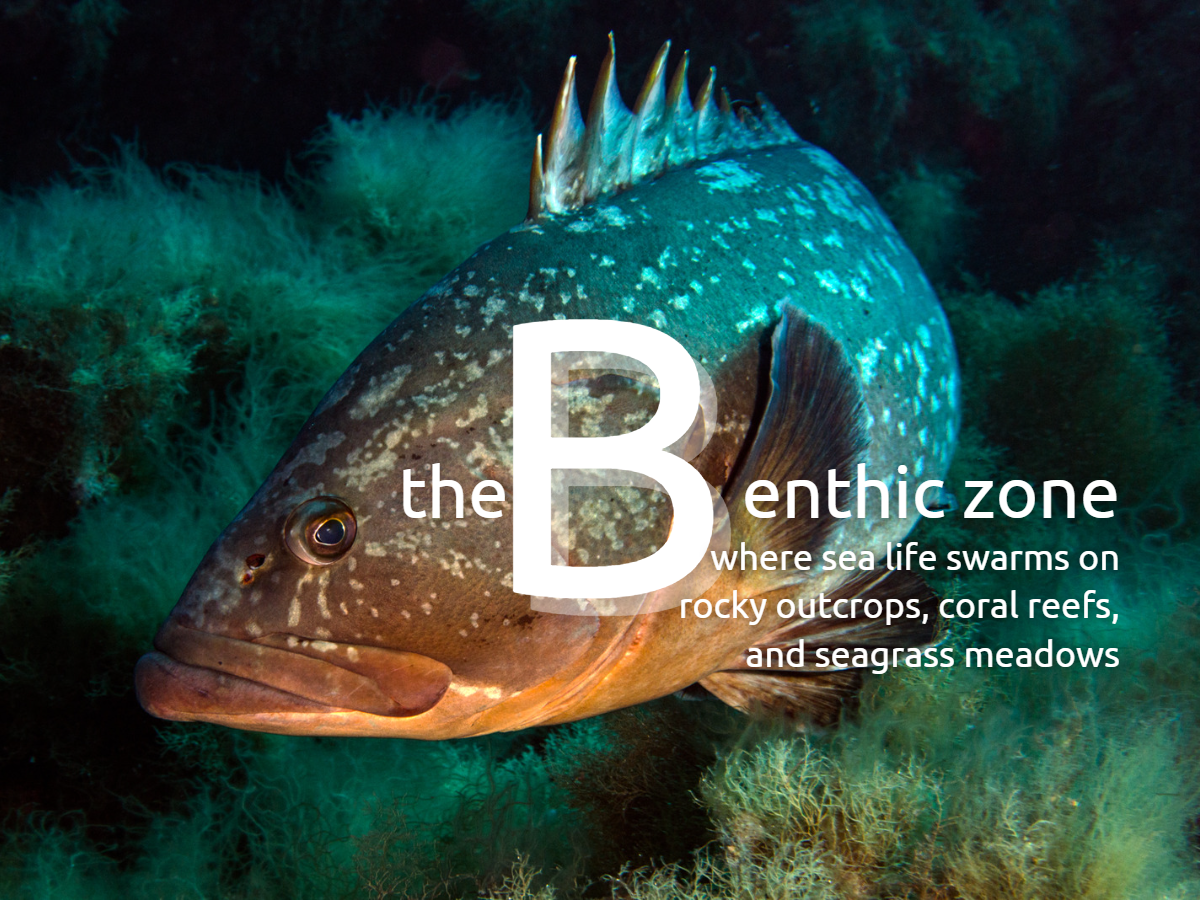 The benthic zone is the ecological region at the lowest level of the ocean, where colourful species of flora and fauna cover the sea bottom, crawling, jumping and swimming or just stuck on it. Organisms living in this zone are called benthos and include microorganisms as well as larger invertebrates, such as crustaceans and polychaetes. They generally live in close relationship with the substrate and many are permanently attached to the bottom.
That's paradise for any scuba diver, especially photographers. The volcanic conformation of Ustica's seabeds offers a great variety of sceneries as well as an explosion of biodiversity.
If you're a naturalist passionate, a sea lover or have a natural curiosity towards underwater creatures, you'll get crazy about it! If you're not so naturalistic - well, you'll end up to!
Ustica's coastline consists of numerous bays and coves, especially on the southern coast - from Punta Spalmatore to Punta Omo Morto - and each of them offer a dive site, usually on the tips. Many dive spots are named "Punta ..." because of this, with rocky slopes descending more or less steeply towards the seabed.

So, get ready for a long list of dive spots!



Grotta Azzurra

Grotta Pastizza
Punta San Paolo
Punta Galera

Punta dell'Arpa
Zia Lisa
Secca Africa
Piramidi
Scoglio del Medico
Cala Giacona
Punta Omo Morto
Punta Falconiera