Snorkelling Holiday
Grab a mask, snorkel along with a pair of fins and explore the underwater world of Ustica Island

Snorkelling tours in the Mediterranean are not so popular for several reasons, such as there are no colourful reefs within a couple of metres or water temperature might not always be as warm as in the Tropics.
But the
crystal clear waters of the Med
are not found elsewhere, letting us to see through more than 20 metres deep. In addition to that, the
volcanic conformation
provides amazing sceneries and the numerous
marine caverns
enable us to practice the singular experience of
Cave Snorkelling
.
If you're not so experienced in snorkelling, you can take part to the
Advanced Snorkeller course
to gain the basic skills and procedures to enjoy your sea-watching excursions with fun and safety.


Sea-watching Snorkelling Tour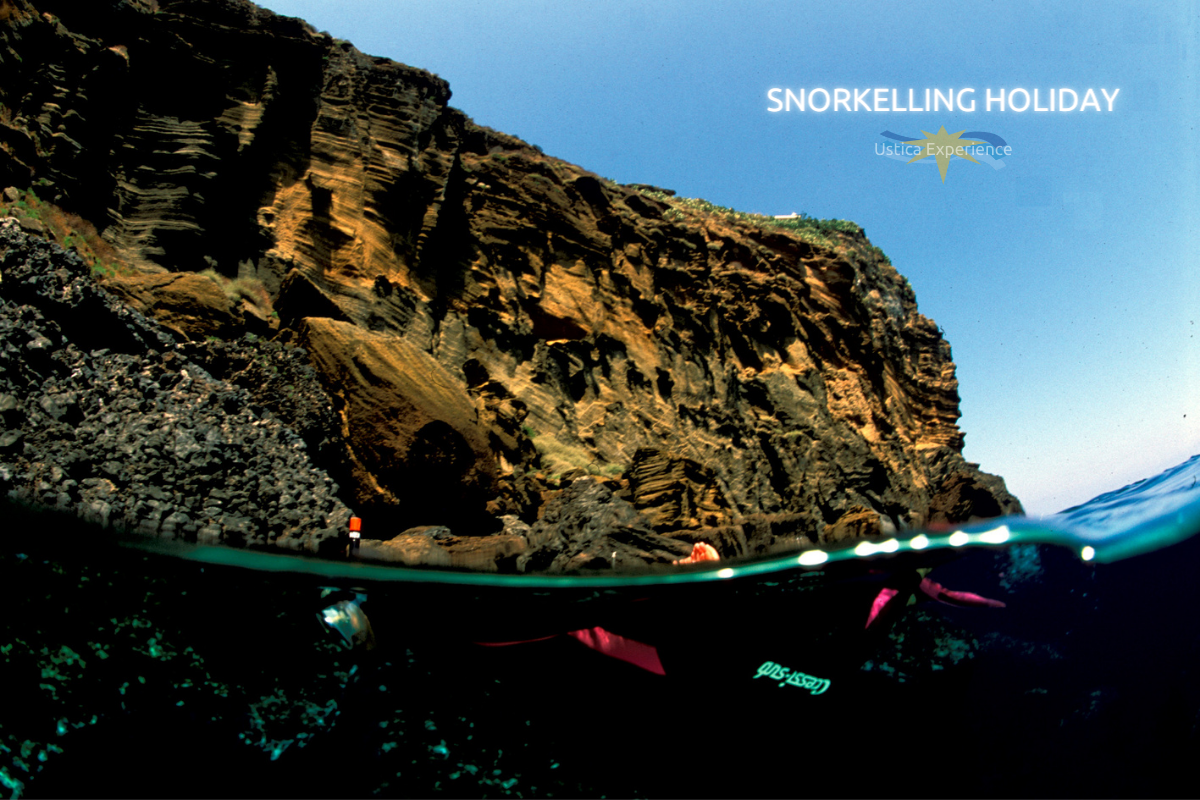 Explore marine wonders in a simple way as snorkelling!
You will be introduced to the marine environment and species of the Marine Protect Area of Ustica Island by a divemaster or dive instructor expert of local marine life.
Crystal clear waters and underwater life are waiting to be discovered.
Cave Snorkelling Tour

The coastline of Ustica Island is dotted with marine caves.
The Boat Grotto Tour of the island is the most popular and exiting excursion for common visitors, but it includes only some of them with a brief and superficial visit. A Cave Snorkelling Tour is guided by a local expert along selected itineraries to explore the grotto at its best, and some of them are not accessible either by boat. This is an exclusive leisure activity offered by Mare Nostrum Diving.
Skin Diver Course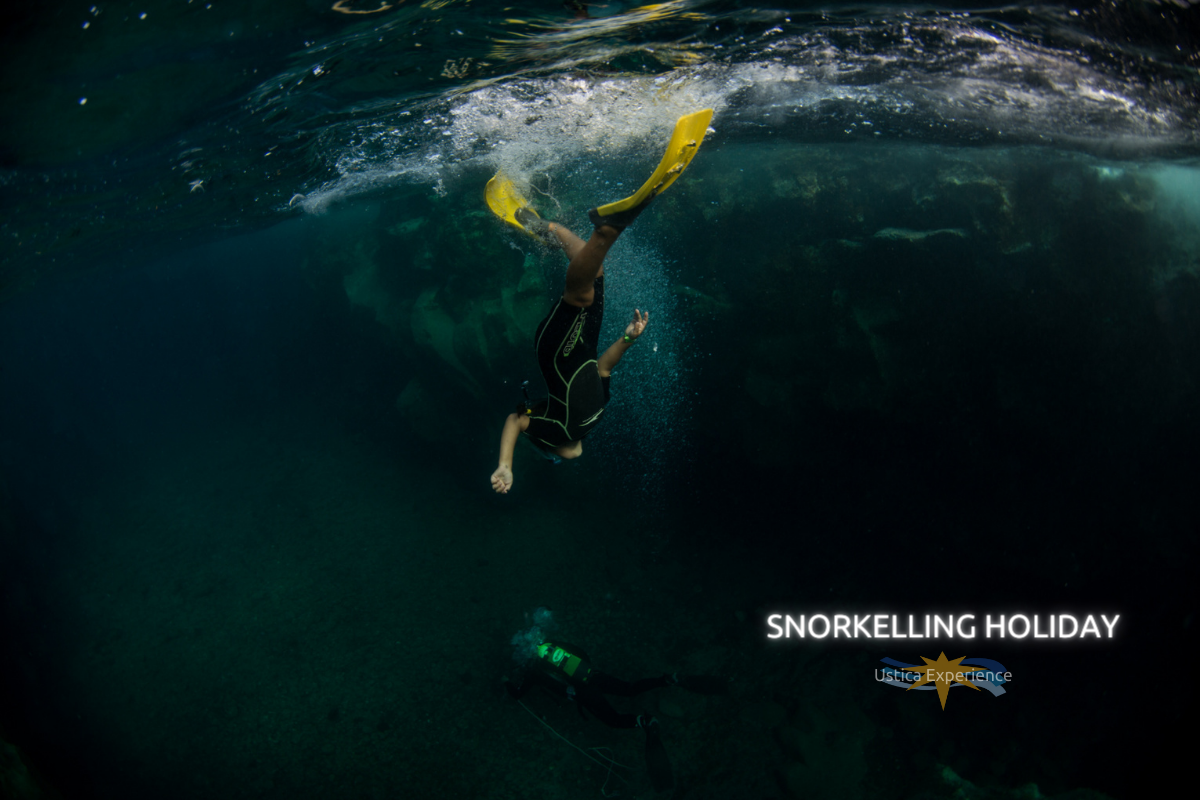 Snorkelling is easy, simple and amazing!
But if it's the first time snorkelling for you, why not attend to a Skin Diver Course and learn the basic skills to build confidence and enjoy better your Snorkelling Trip.
If you're willing to developing solid freediving skills, take a leap forward and enrol in a Basic Freediver Course.

Get into Action For Marine Conservation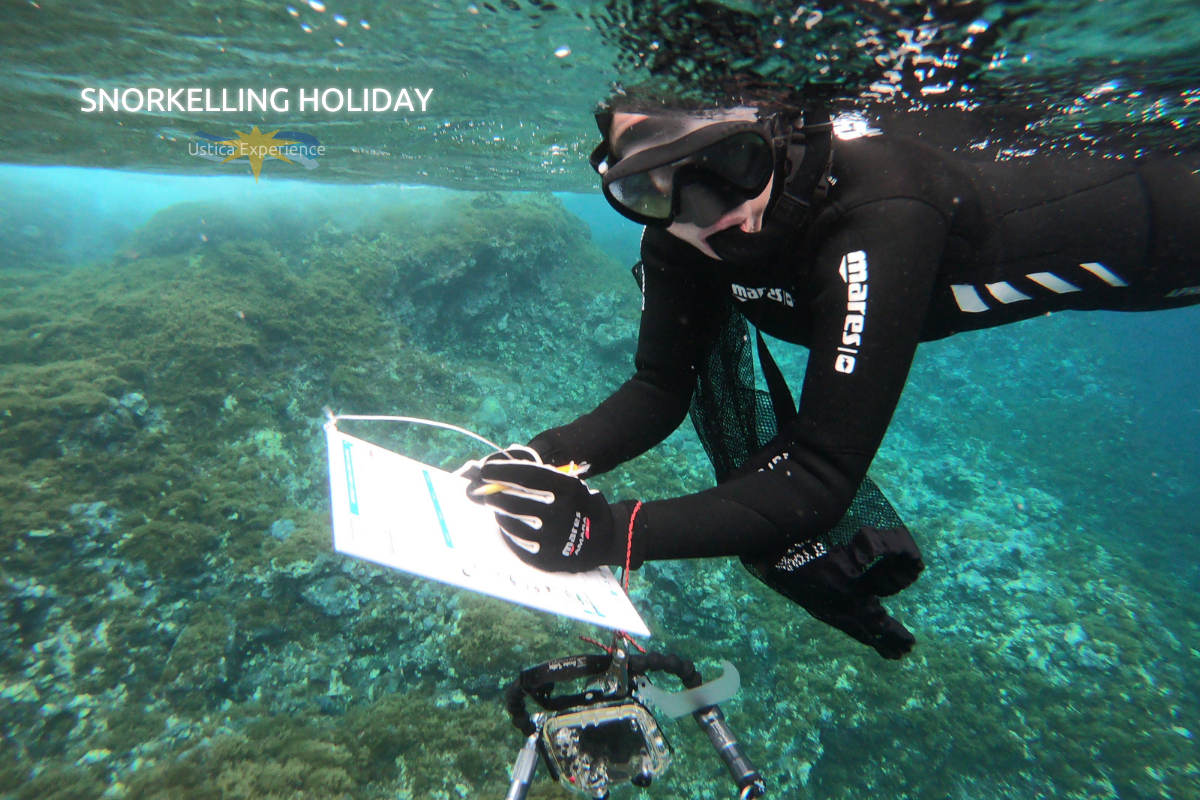 Are you wishing to giving your share to local marine protection and actively participate in research?
Enrol in the PADI/DAN Basic Snorkeller Research Operator course: you will be introduced to the knowledge and skills required to complete Citizen Science investigations in Dive Marine Biology and DAN Research.
Get your Snorkelling Holiday Package and live your "in-water-on-surface" Adventure in Ustica Island
Book Now