Discover Scuba Diving
Make Ustica your first-love scuba destination and start your new adventure!
Whether you're a beginner or never dipped your face underwater, you have the chance to be supported by a team of professionals who will guide you to discover the underwater world.


Your First Breath Underwater will be Love at First Sight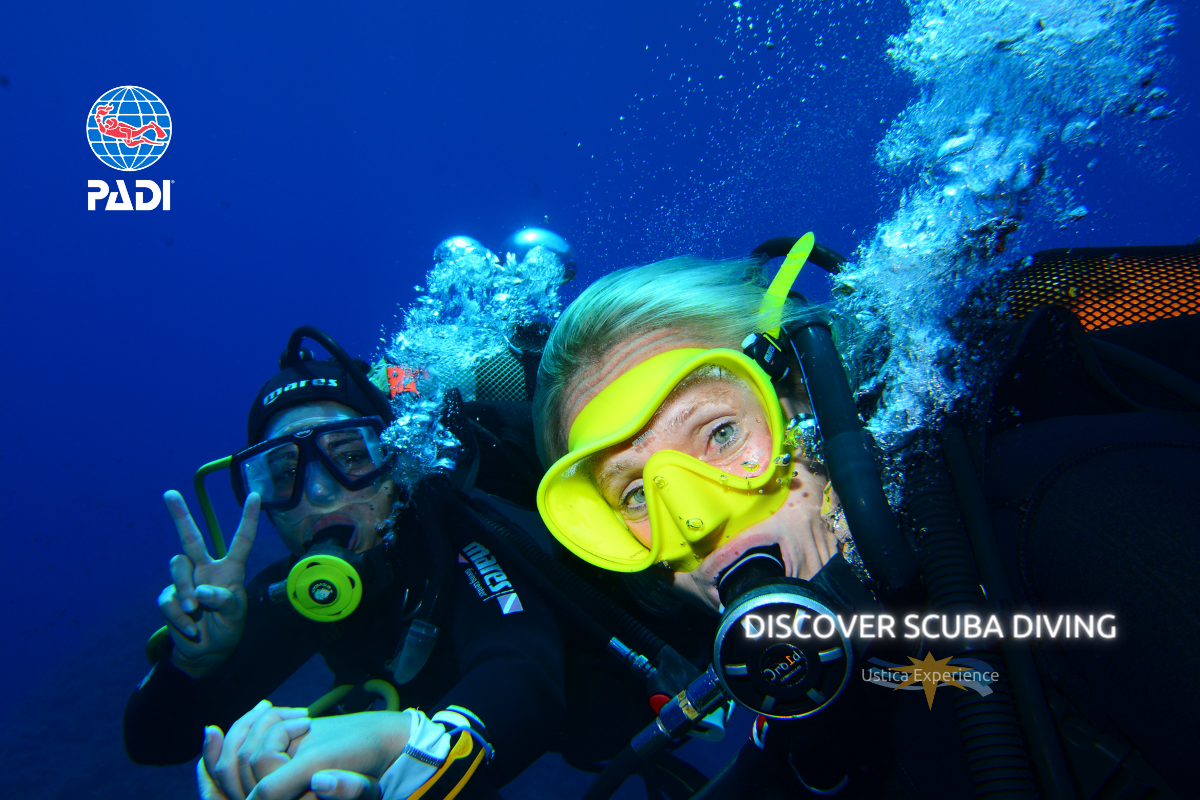 The
PADI Discover Scuba Diving
program is an easy introduction to what it takes to explore the underwater world, while having fun swimming around. If you're not quite ready to take the plunge into a certification course or have little time available, this program is for you, as it provides you the basic safety guidelines and skills needed to dive under the direct supervision of a PADI Professional.
Learn To Dive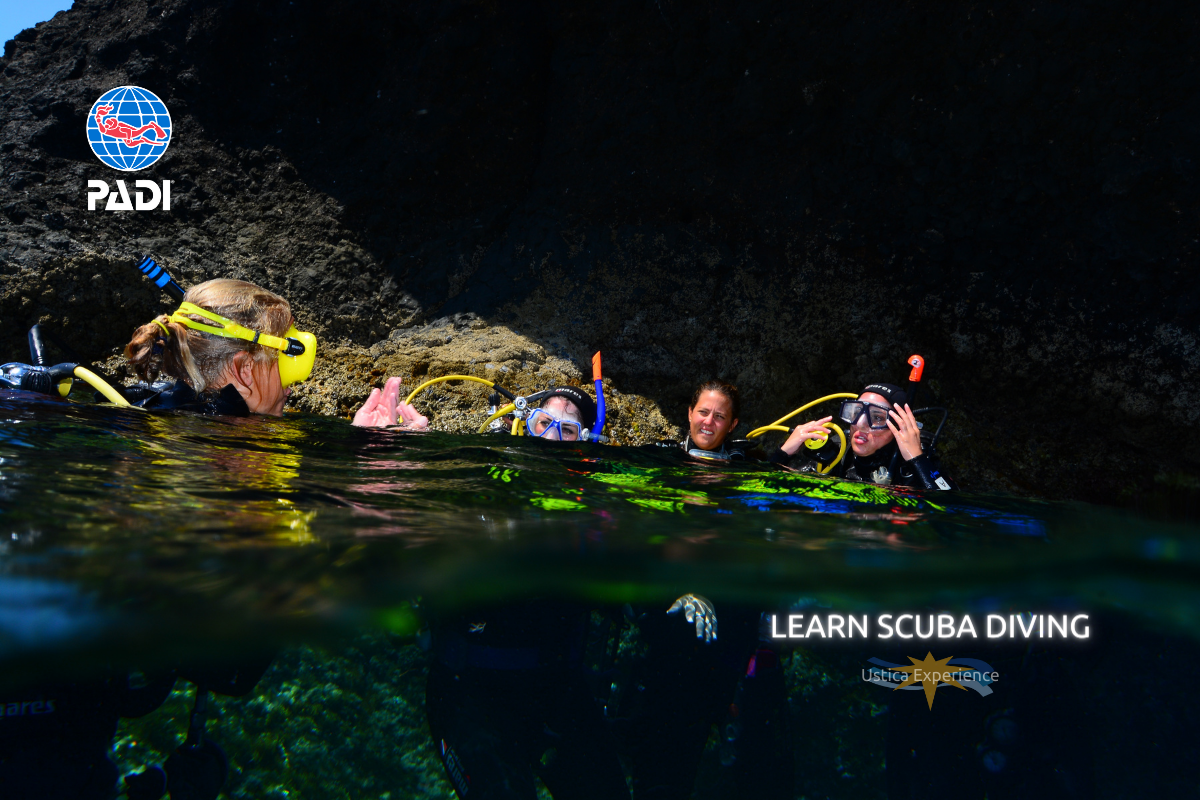 Millions of underwater explorers started right here!
Scuba lessons unlock the door to new adventures and amazing animal encounters. By the end of your scuba certification course, you'll see our ocean planet through new eyes. The
PADI Open Water Diver
certification, allows you to dive anywhere in the world and to seek adventure anywhere where there's water. Similar to driving a car, scuba diving requires specific knowledge, skills and training.


Still Get Certified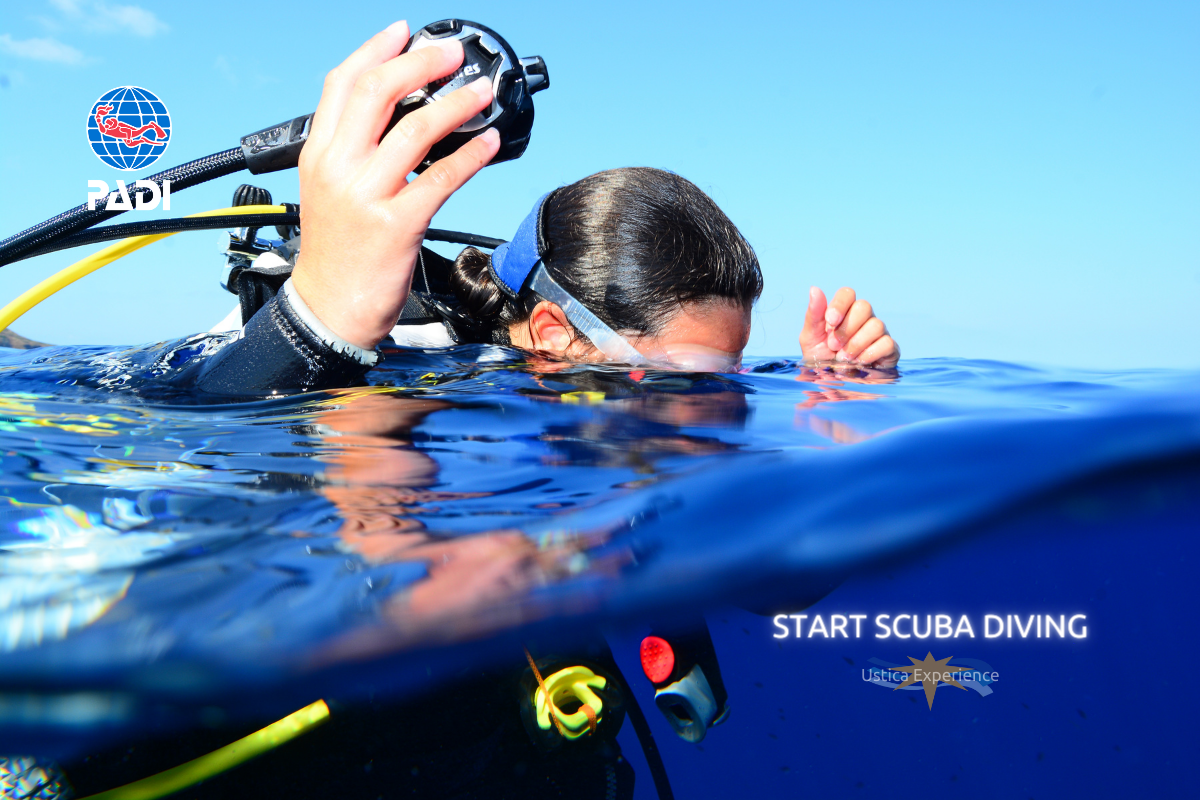 If you're short on time but really want to become a diver, the
PADI Scuba Diver
rating might be right for you - particularly if you expect to go scuba diving primarily with a dive guide. This course is an intermediate step for earning an Open Water Diver certification, if that's your ultimate goal.



MARE NOSTRUM DIVING IS A PADI 5 STAR DIVE RESORT #225833. ALL COURSES ARE RUN BY QUALIFIED AND EXPERIENCED PADI INSTRUCTORS.

Book Now