The Cave Zone

We're in our C - Cavern - Area, the "Dark Side of the Volcano"!
Underwater caverns in Ustica are mostly very friendly, as not too narrow, only few have a sandy bottom and just a couple are exclusive to deep/tec divers.
Though, you still need to be certified as a cavern or cave diver to enter any overhead environment. And if you're not certified yet, you can enrol into a training program and take the chance to explore these fascinating sites, safely and with respect for the delicate environment.
Let yourself be guided by experts and qualified cavern dive guides to get the most and live the Cavern Experience with Mare Nostrum Diving.
Here is a list of the underwater cavities scattered in different dive sites around the island that we may enjoy together.


Grotta della Falconiera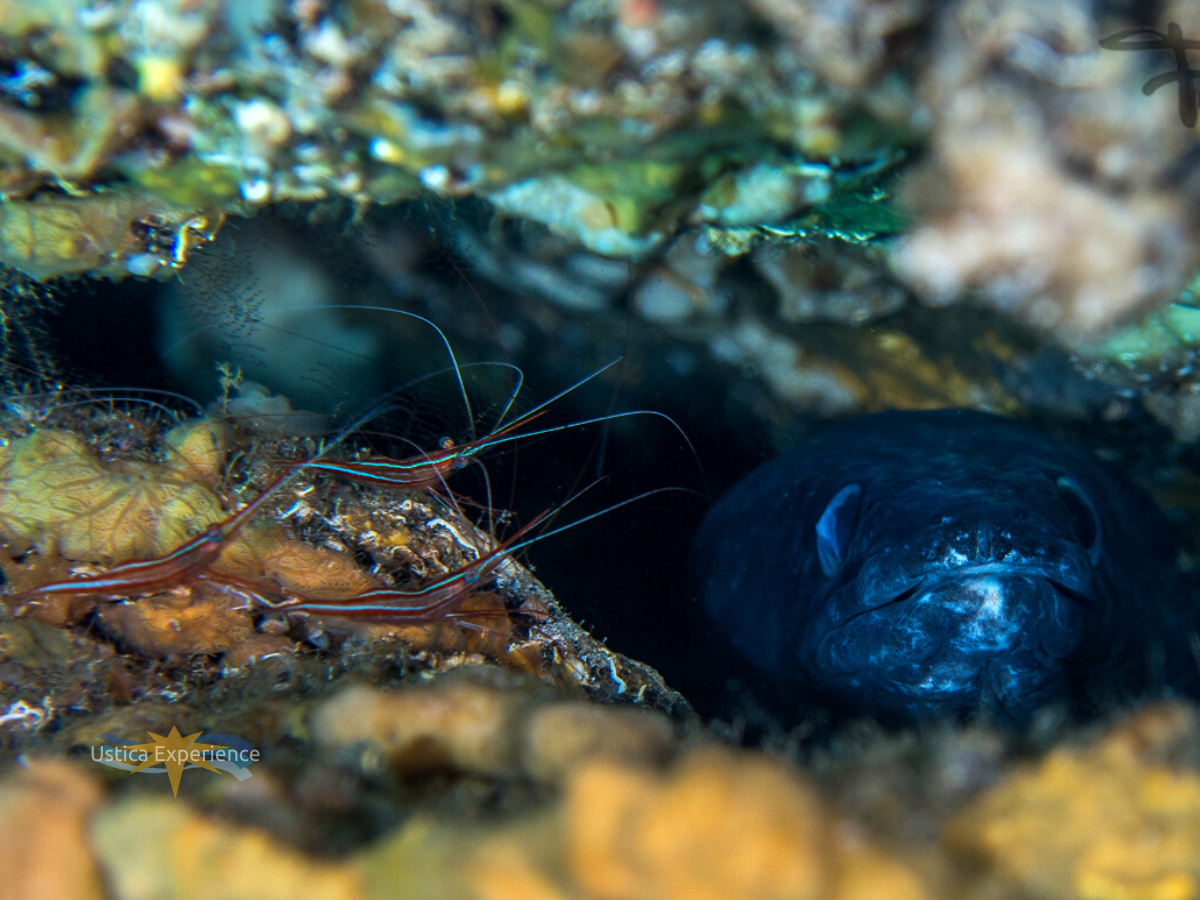 It opens at 16 metres deep on a vertical wall at Punta Falconiera.
Tunnel Del Medico
Under the Scoglio del Medico a tunnel runs through the rocks.
Grotta dei Cirri
Deep, dark but fabulous. And for expert divers.
Grotta delle Cipree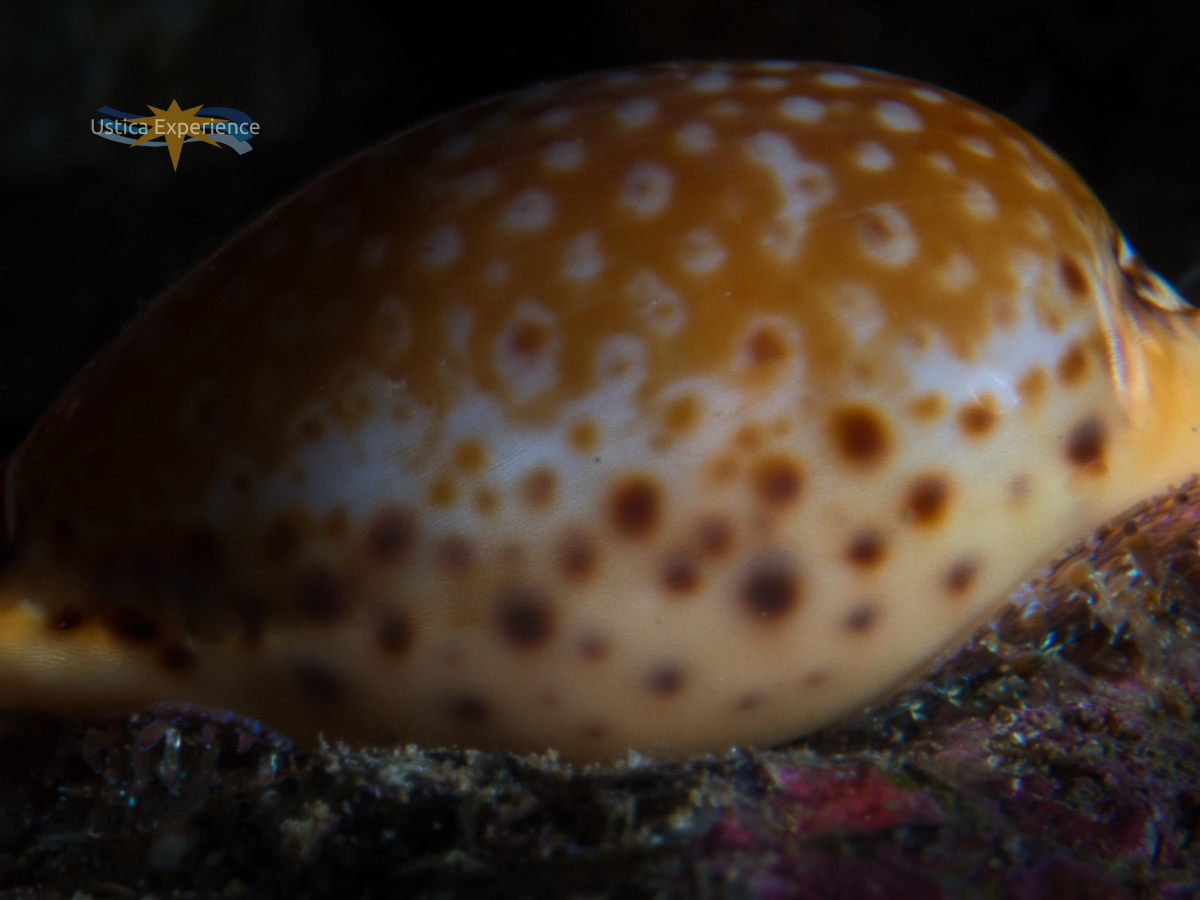 If you're a cave lover, here is where you would want to be.


Grotta Zu Cristofaru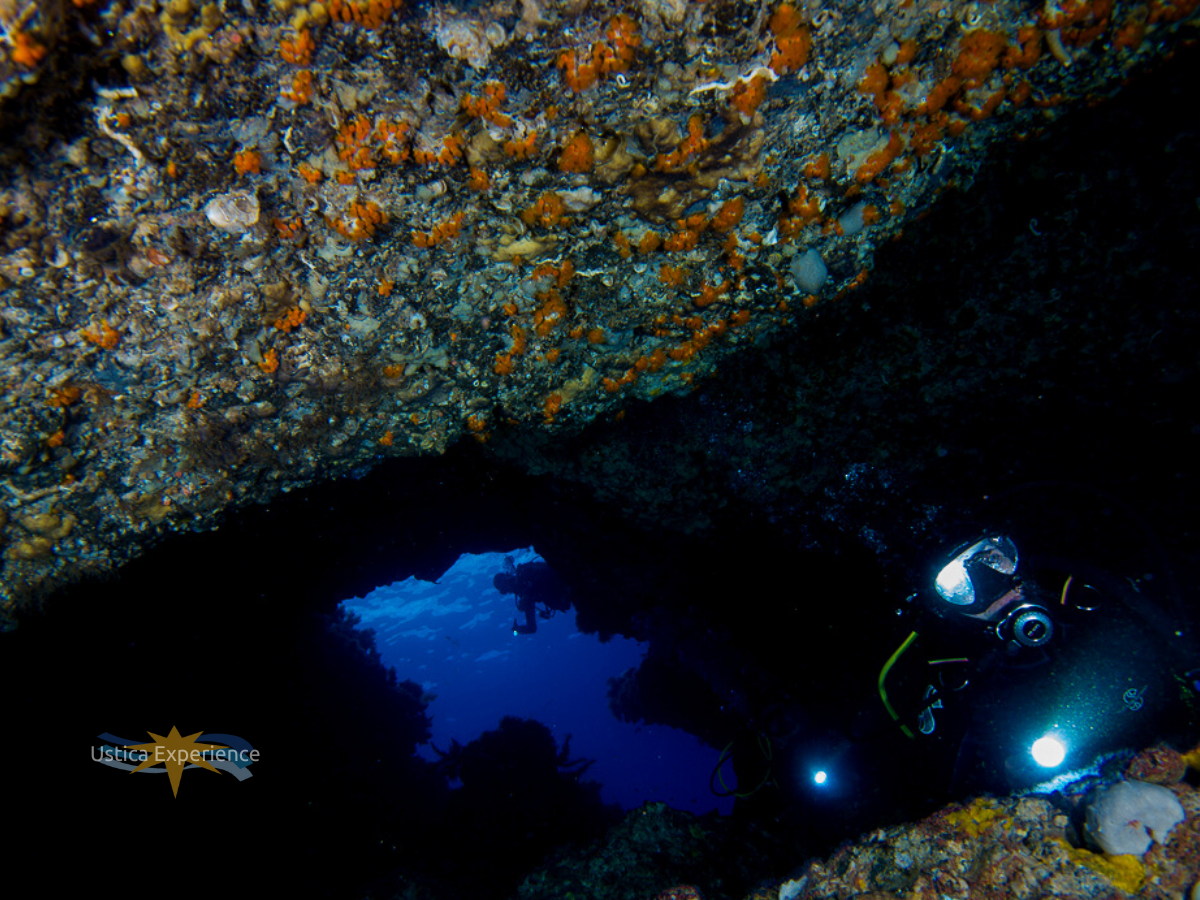 A little entrance conducts to a no-way-out cavity, tight and sandy.
Grotta dei Cocci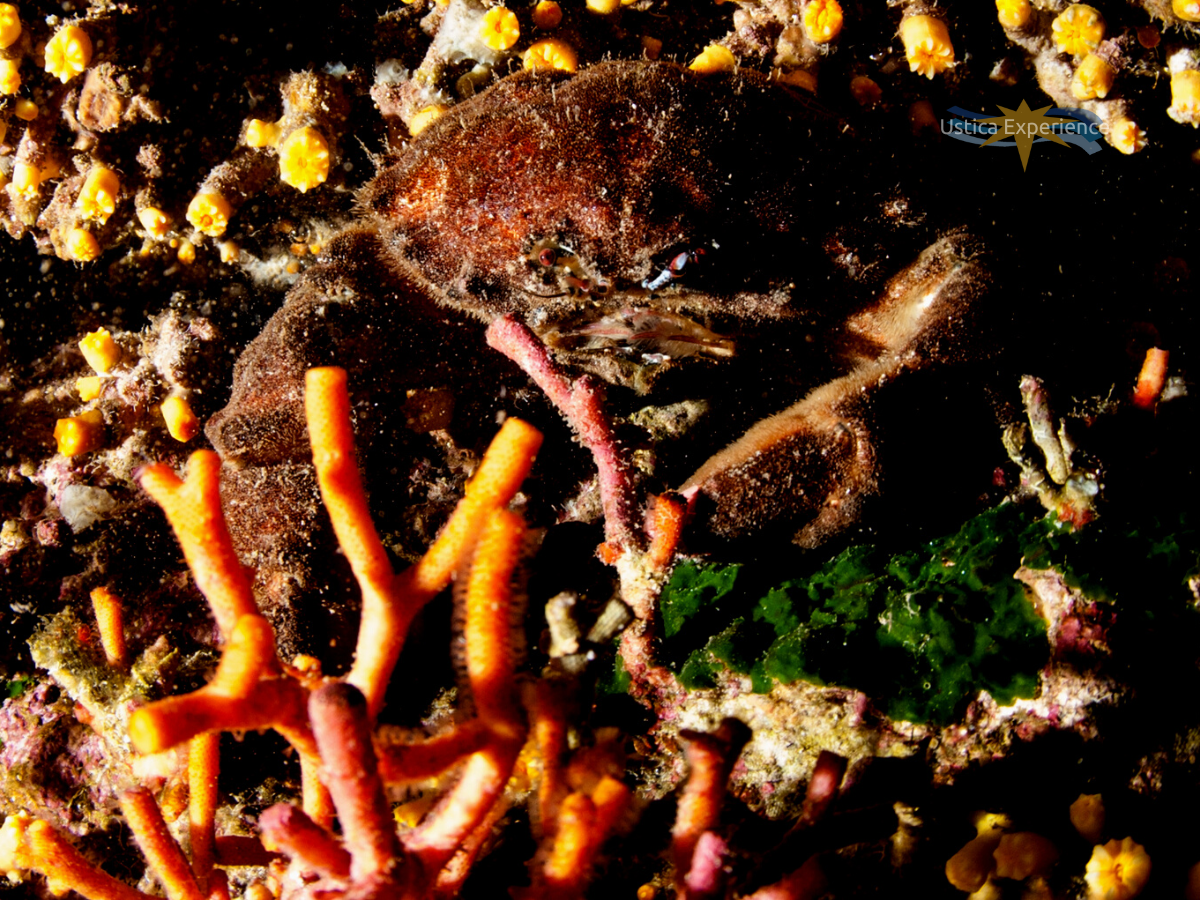 shallow, easy and fascinating.

Grotta dei Gamberi 20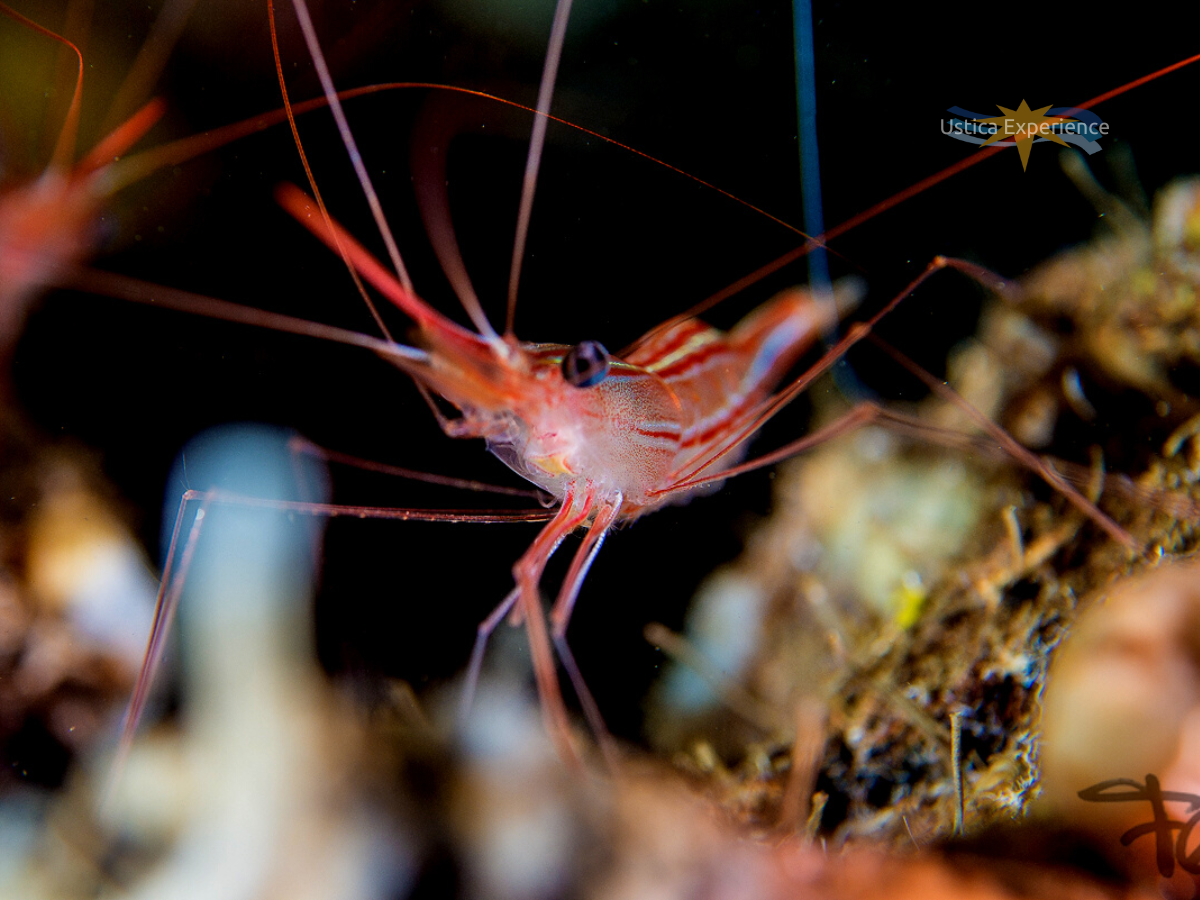 a large chamber full of shrimps is hidden ...


Grotta dei Gamberi 40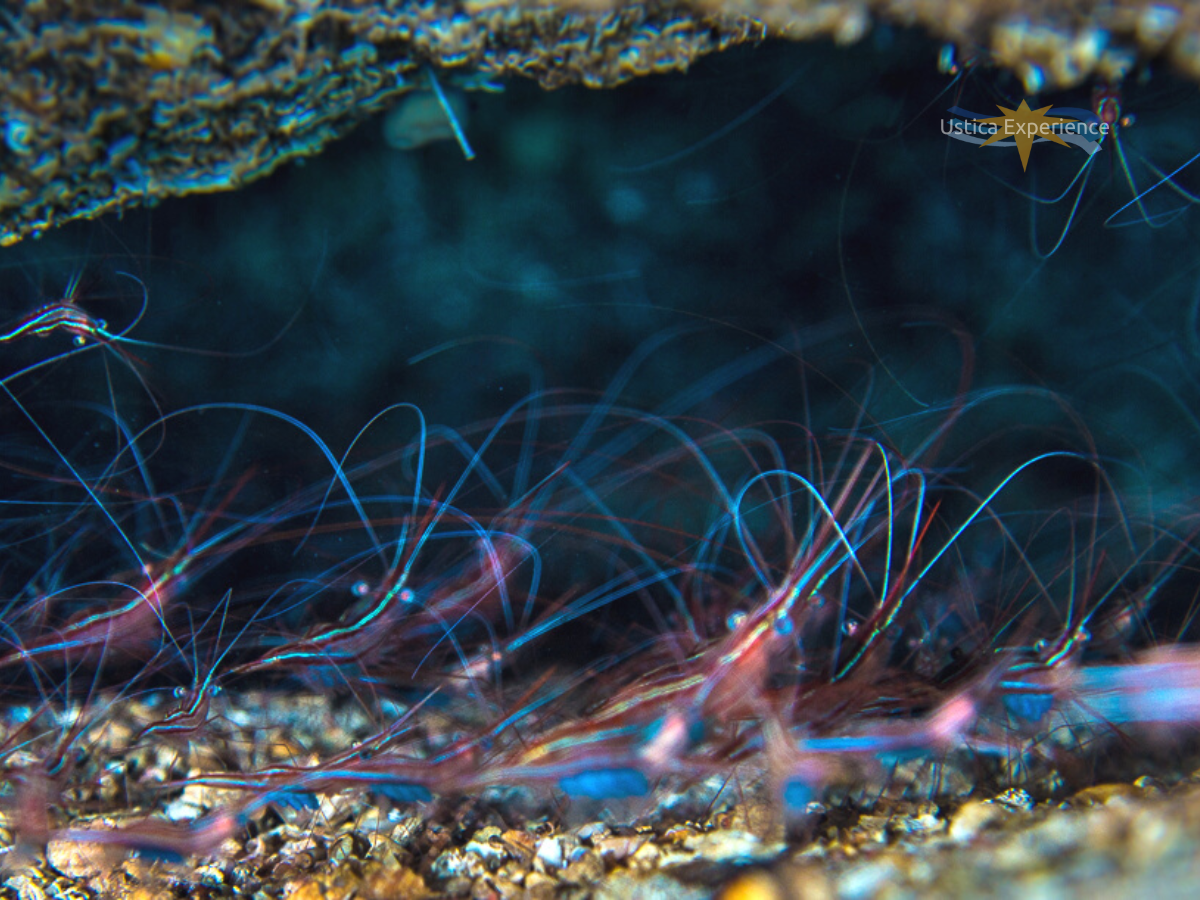 Listed as one of the must-see dive spots in Ustica, you'll need to be...
Grotta delle Nereidi e della Pastizza
Part of the complex of Pastizza Caves, this


Grotta delle Stalattiti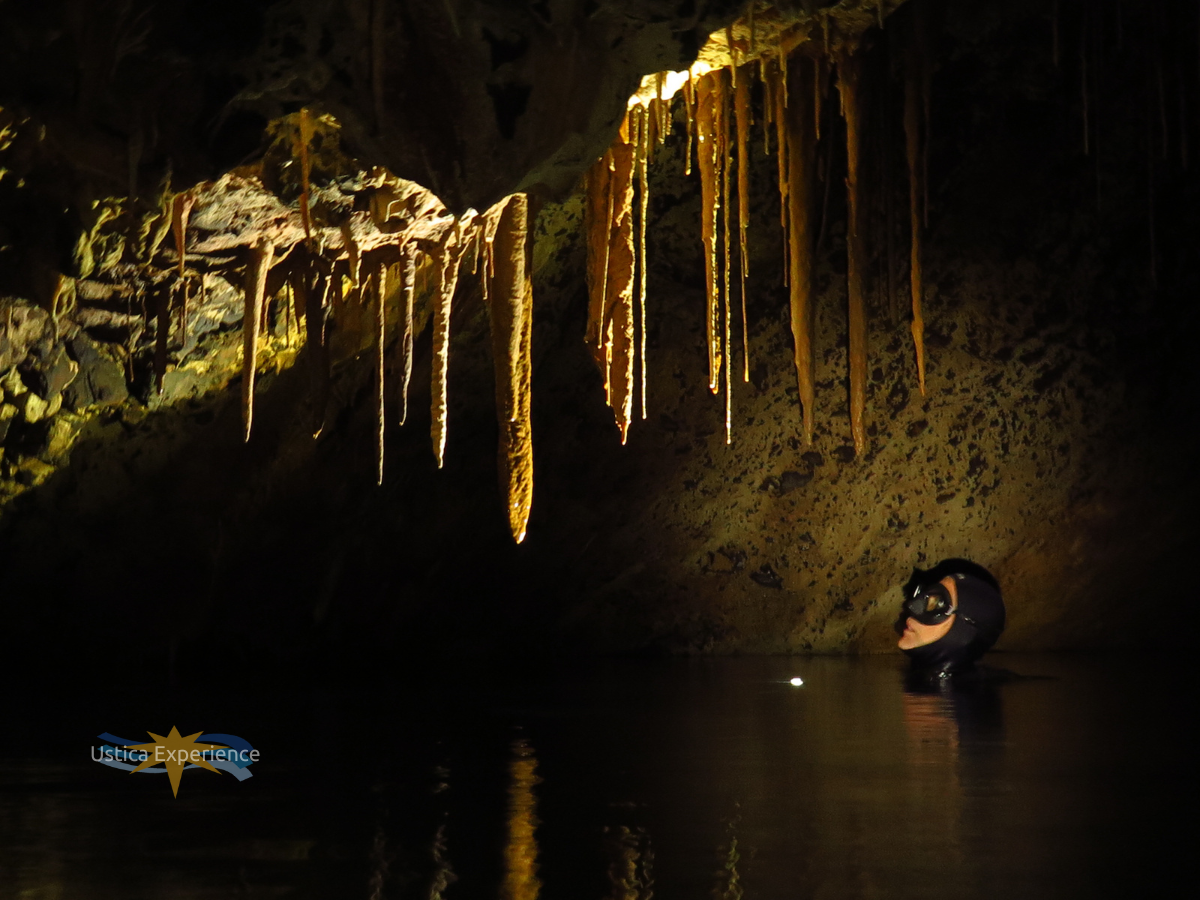 When you think about a cave, this is what you would expect.
Grotta San Ferlicchio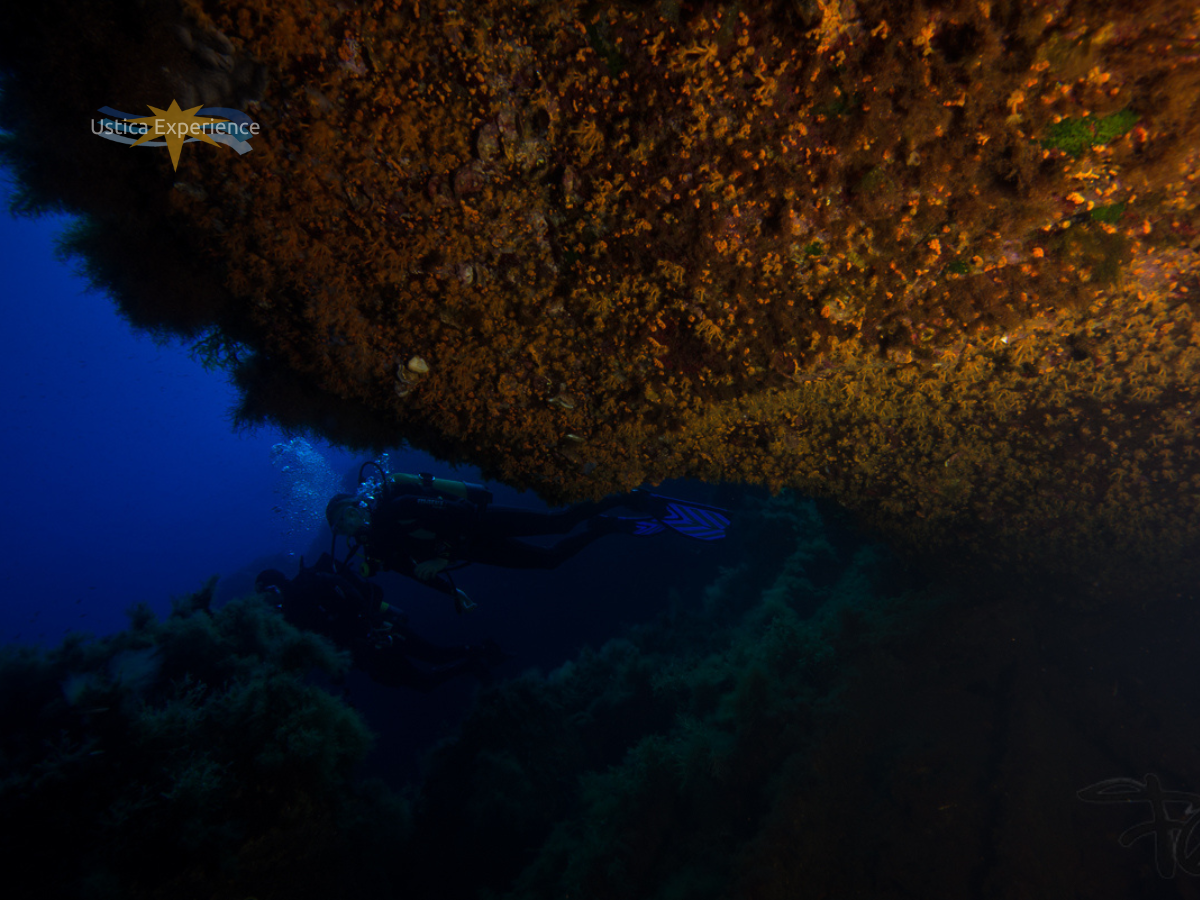 Get the most and live the Cavern Experience with Mare Nostrum Diving.