Adventure Diving
Experience new adventures with a PADI Instructor

Are you an Open Water Diver Certified? An exciting journey lies ahead
!
Whether you want to be able to access more dive sites or improve your skills we have the right solution for you. You can transform your scuba vacation in a thrilling experience by choosing among the Adventure Dives to add to your basic dive package. The Adventure Dives allow you to experience special environments where extra skills are needed.
To make it short
: as an Open Water Diver you can access to any of the following dives with a PADI instructor and gain training credits for your PADI Advanced or Specialty course.
Night Adventure Dive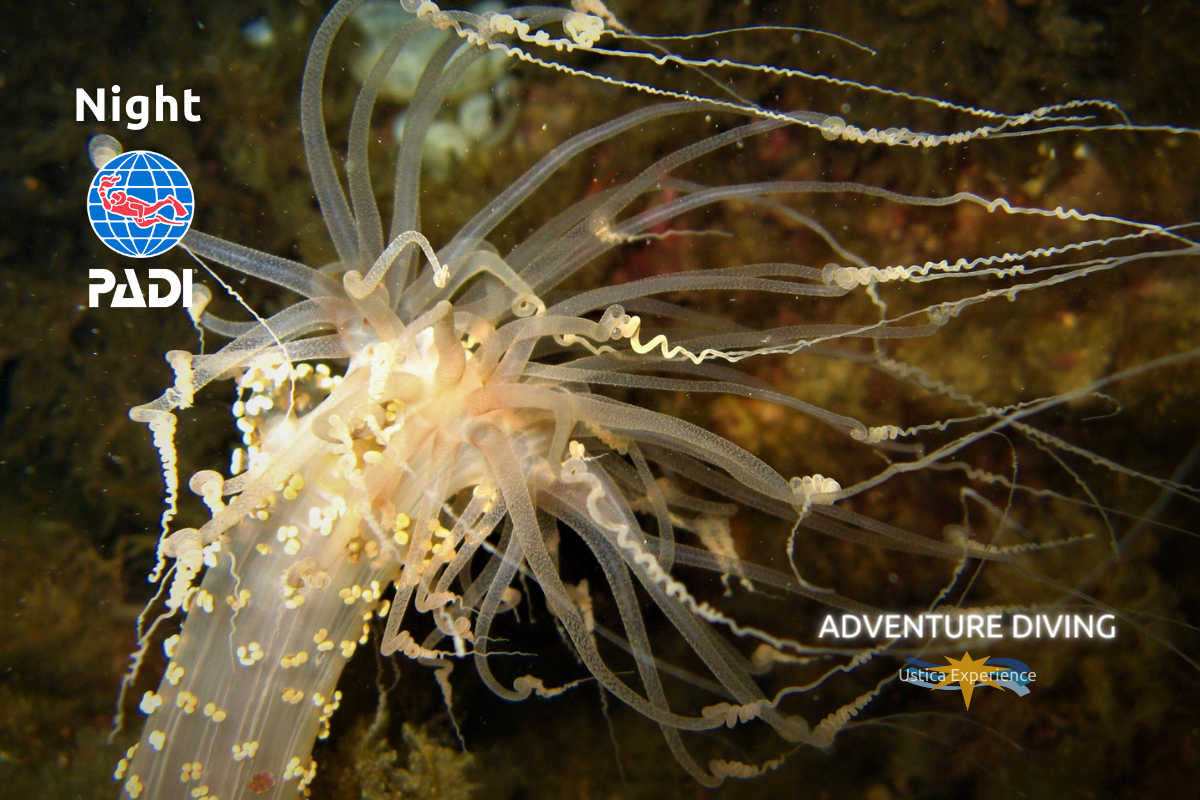 What's so special about night diving in Ustica? The big fishes are no more the star of the stage but give rise to tiny creatures, crustaceans and molluscs to take the spotlight. The scenario is reversed and the species hiding during daylight become the predators of the night while clear waters and starry skies makes it even more charming. Not an Advanced Diver yet? A PADI Instructor will guide you in this Training Adventure Dive so you won't miss the chance while at the same time you can gain credit to your Advanced OWD Course or Night Specialty Course.
Deep Adventure Dive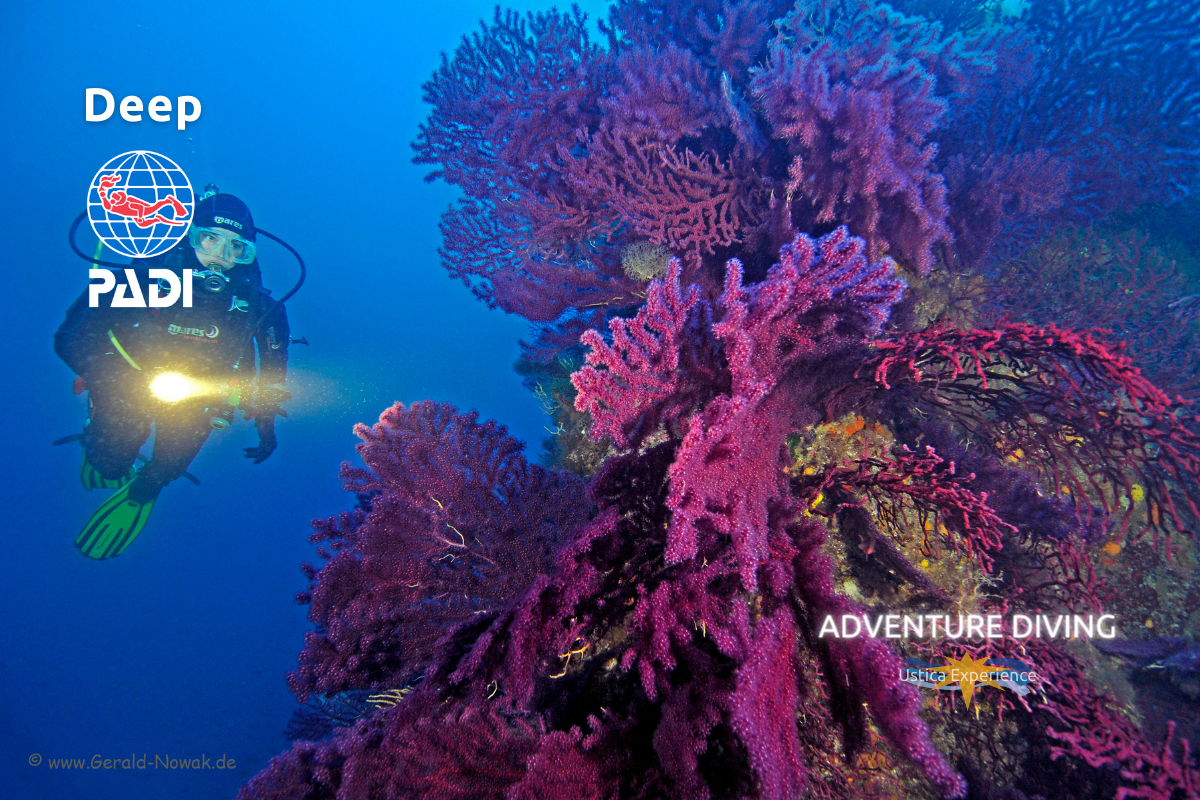 Depth can be a relative concept: for an Open Water Diver it's 30 metres, for and Advanced Diver it's 40, for a Deep Diver it can be even deeper! So, to make it clear, this is what a Deep Adventure Dive in Ustica can be for you: whether you're an Open Water Diver or Advanced, you can make your first step to the next depth range of your level of certification and experience with our PADI Instructor on a Training Adventure Dive.
Nitrox Adventure Dive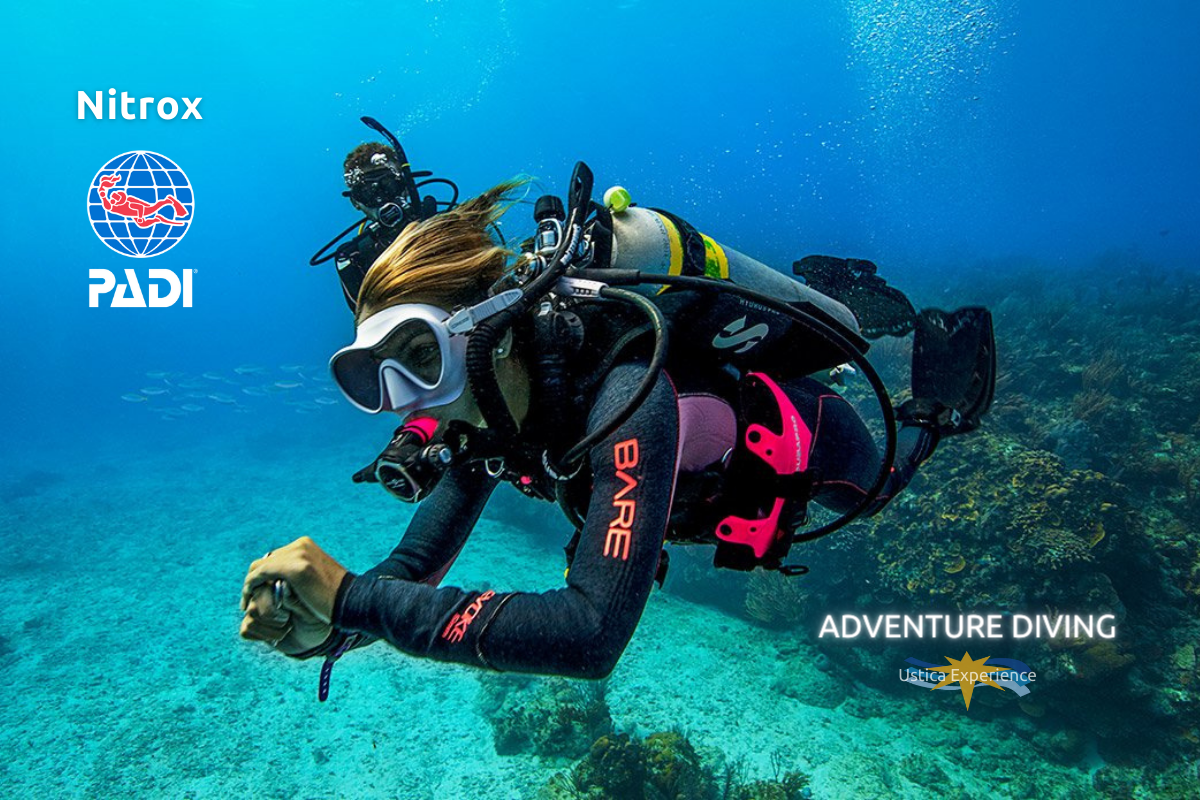 It is usually regarded as an extra: extra bottom time, extra dives, extra safety, extra energy! And extra money... well, not at Mare Nostrum Diving: if you're a certified Nitrox Diver your enriched air bottles won't cost you more than normal air. We believe that we all benefit from safer diving. However, if you've never dived in nitrox and want to give it a try, our PADI Instructor will guide you into practise and experience the benefits of enriched air on a Nitrox Adventure Dive. You can get credit for your Advanced OWD or PADI Eanx Specialty Diver (and yes, now with little extra money!), in order to continue your Dive Package of Experience Program with Enriched Air Nitrox at no extra cost.
Cavern Adventure Dive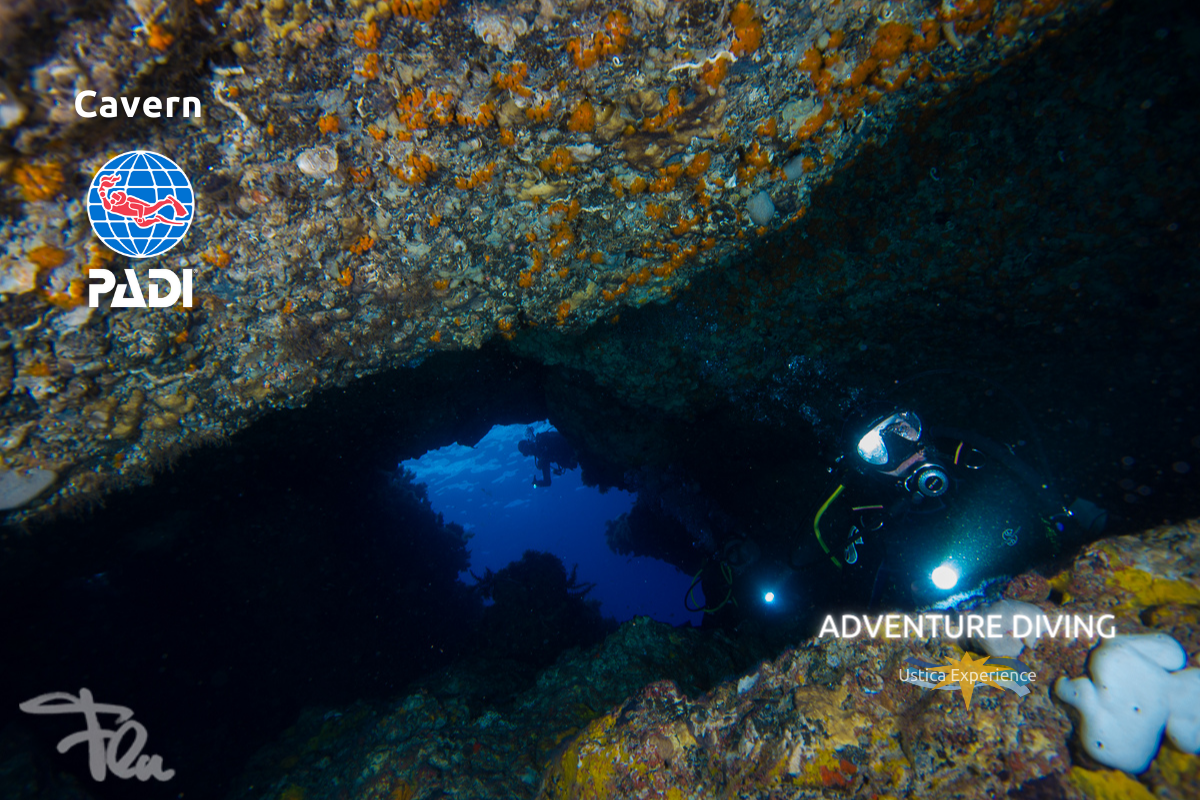 There are at least 10 dive spots with underwater caverns to visit in Ustica, but if you're not a qualified cavern or cave diver, you're out of this opportunity.
Nevertheless, if you don't want to miss the chance to
explore beneath the volcano and discover the Cave Zone
, take part to a Cavern Adventure Dive with a specialized Cavern Instructor, who will introduce you to basic cavern diving skills and allow you to visit the accessible underwater caverns at your level.
Book Now