Marine Life Experience
Go beyond observation, get to know the Marine Life of Ustica

A diving holiday turns into an unforgettable adventure when more than finding yourself in breath-taking scenery you can discover the life that surrounds you. Ustica is the first marine protected area in Italy and 30 years of conservation have allowed today to appreciate the great biodiversity it offers. Diving without knowing any of the aquatic life you encounter is like browsing through a textbook with images in a language you don't speak! Expert guides and programs dedicated to the observation of the species that most excite will introduce you to the various ecosystems and make your dives richer and more exciting.
Underwater Naturalist

When you know more about symbioses, underwater ecology, and aquatic plant and animal habitats, you notice behaviours and see creatures you may have previously missed.
In a 2-dives PADI program you'll learn key differences between the terrestrial and aquatic worlds,
major aquatic life groupings, interactions and information that dispels myths and responsible interactions with aquatic life.
AWARE Fish Identification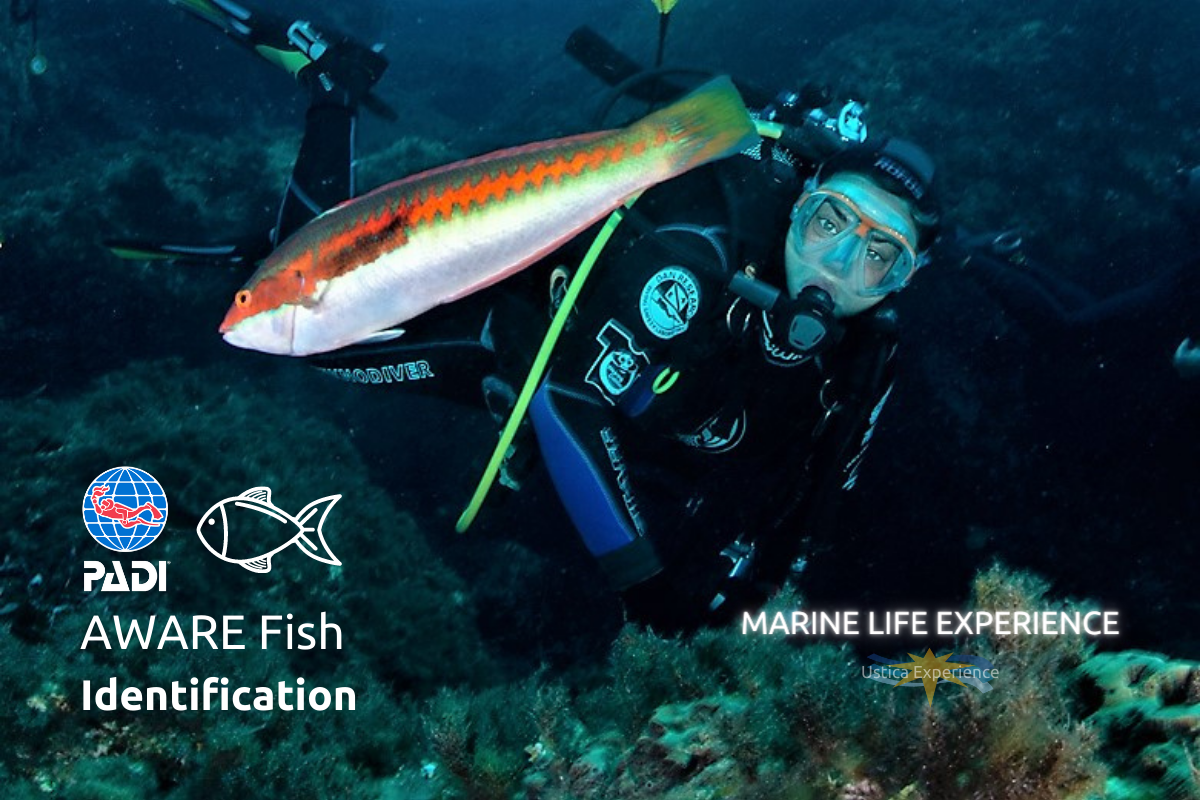 "What was that fish?" is a common question heard after a dive, especially when you're travelling around the world. Although fish families can be the same in the whole planet ocean, species can differ a lot. It takes a lifetime to answer to that question correctly whenever! but you can start to have the answer instead of making the question when you take the Fish Identification PADI Course. It won't give you all the answers, but it will provide you the method to recognize the creatures that you see. A 2-dive program with a biologist or expert will change your way in observing fishes from now on!
Coral Reef Conservation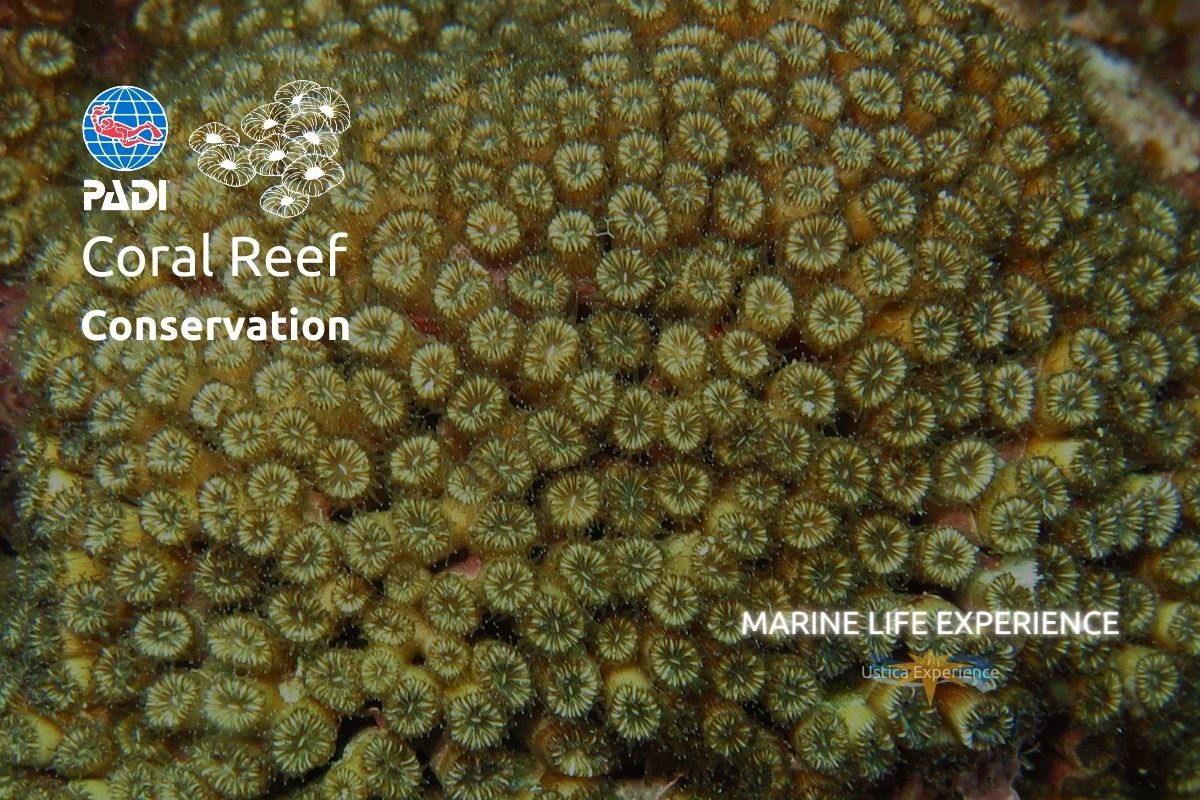 When it's about corals, swimming in tropical warm and clear waters on a vibrant coral reef comes to your mind. But corals do not only live in tropical seas. Under the name coral, we find different species, some of which live in the Mediterranean. You may encounter coralligenous drop-offs, solitary corals, reef-building corals and soft corals. Ustica with its biodiversity offers you a large range of species in different spots and depths. Through this 2-dives program you will learn how coral reefs function and the complex nature of life on a reef and recognise Mediterranean corals.
You can focus your entire scuba vacation to marine life observation with 6 dives including all 3 programs or add to your Basic dive package one or more of training programs to enhance your experience.
Book Now