Citizen Science Action
Give your share to marine conservation

You are probably a bit more than environmentally friendly and would love to be part of the action.
Without transforming your scuba vacation in a mission camp, you can take part to one or more of the citizen science projects we're involved in and dedicate some of your dives to scientific research: as a sentinel of Mediterranean biodiversity, practising visual census for climate change monitoring or marine resource management for corals.
Step One: a little Knowledge

If you're inexperienced and just want to start learning more about the marine environment, get into a
Marine Life Experience program
: the
AWARE Fish Identification
,
Underwater Naturalist Diver
or
Coral Reef Conservation
course can be just for you.
Rather, if you're a marine biology connoisseur, jump directly to Step Two.
Step Two: Become a Research Diver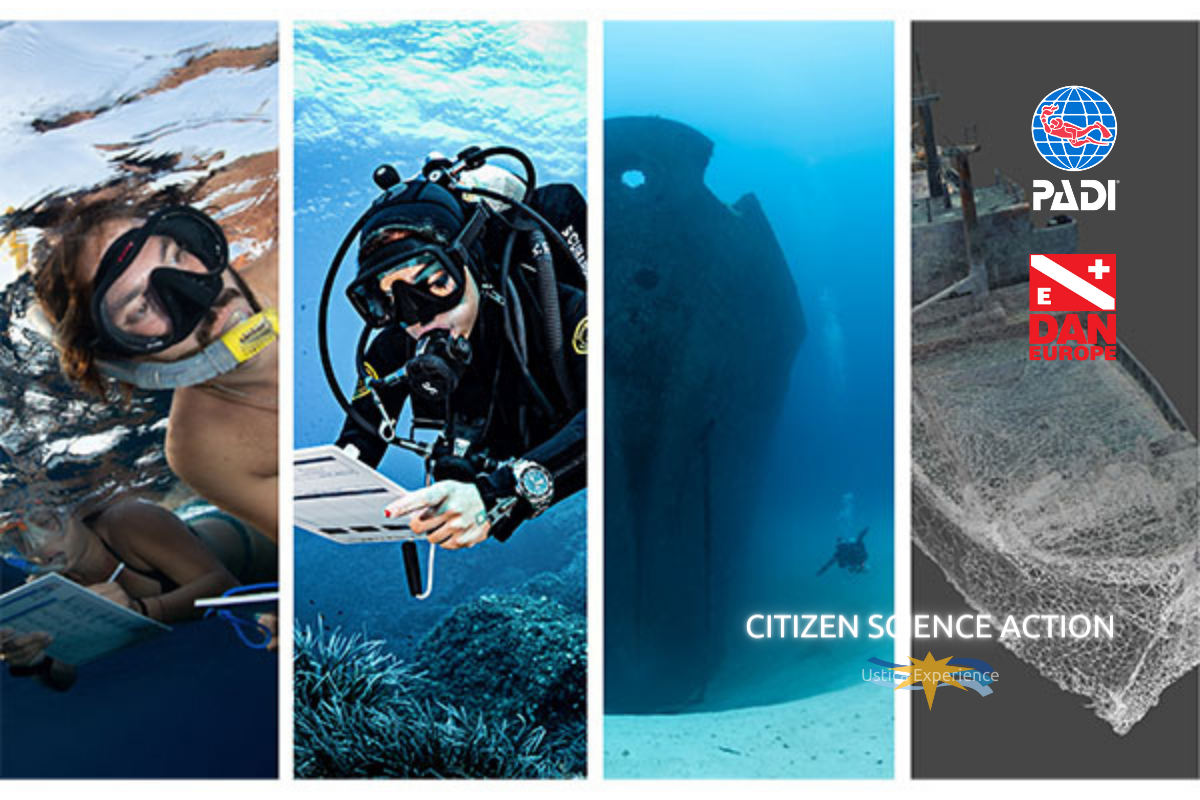 In order to actively participate in some kind of research, you need basic training on applied science research techniques.
The
PADI/DAN Research Diver course
gives you the knowledge and skills required to complete Citizen Science investigations in Dive Marine Biology and DAN Research and transforms your holiday in an adventurous mission for marine conservation. The course includes
Dry Workshops and in Confined Water + 2 Open Water Dives
for two different Citizen Science protocols.
The
PADI/DAN Snorkeler Operato
r
Research course
is instead an option for snorkellers, who would want to combine seawatching with some training and conservation activities.
Step Three: Choose the Protocols
Be a Sea Sentinel

Divers United for the Environment (DUE project) is a monitoring program based on the observations of recreational divers, learning to recognise key Mediterranean species and collecting data on their presence and abundance. During your dives you observe and take notice of the listed species and then fill in a questionnaire which will be sent to the University of Bologna.
5 Minutes For Climate Change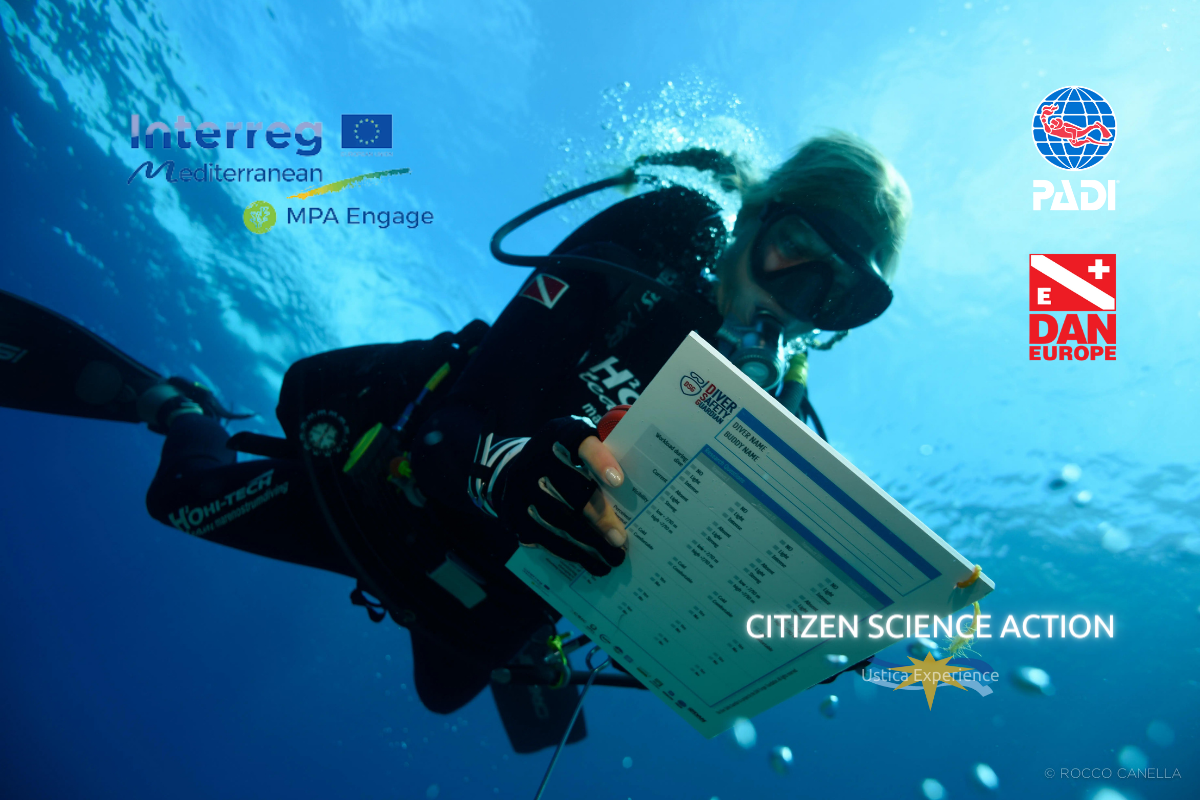 Climate change is rapidly changing the identity of Mediterranean fauna and flora favouring the success of warm water species while putting at risk the fate of cold affinity organisms. Fishes are among the best indicators to monitor this phenomenon. If you have a good skill in fish recognition you can help us to track their abundance on a regular basis and get informed on Climate Change impacts by monitoring a selected number of coastal fish species along a transect of 5 minutes.
Reef Check Med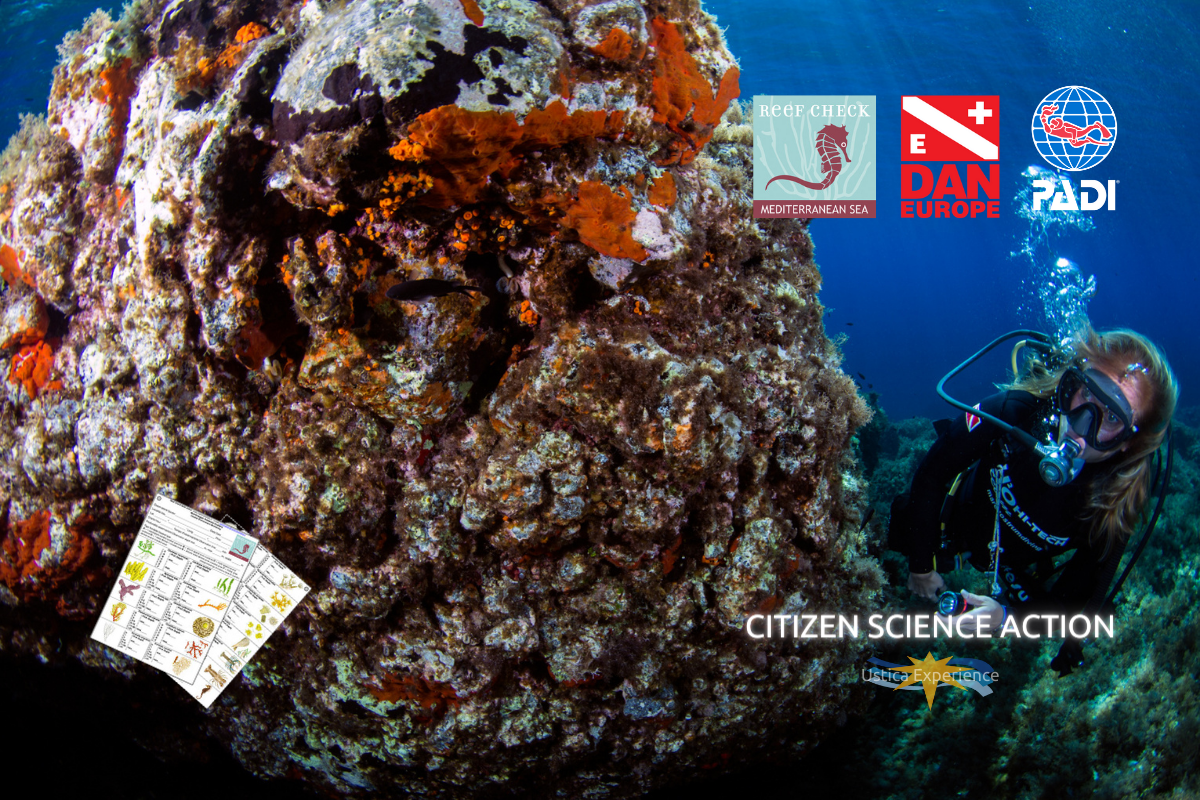 The Reef Check Med Underwater Coastal Environment Monitoring Protocol (RCMed U-CEM) is a Citizen Science initiative aimed to assess the ecological status of the Mediterranean marine coastal habitats.
It can be applied by SCUBA divers and snorkellers after a short training.
Dive Against Debris®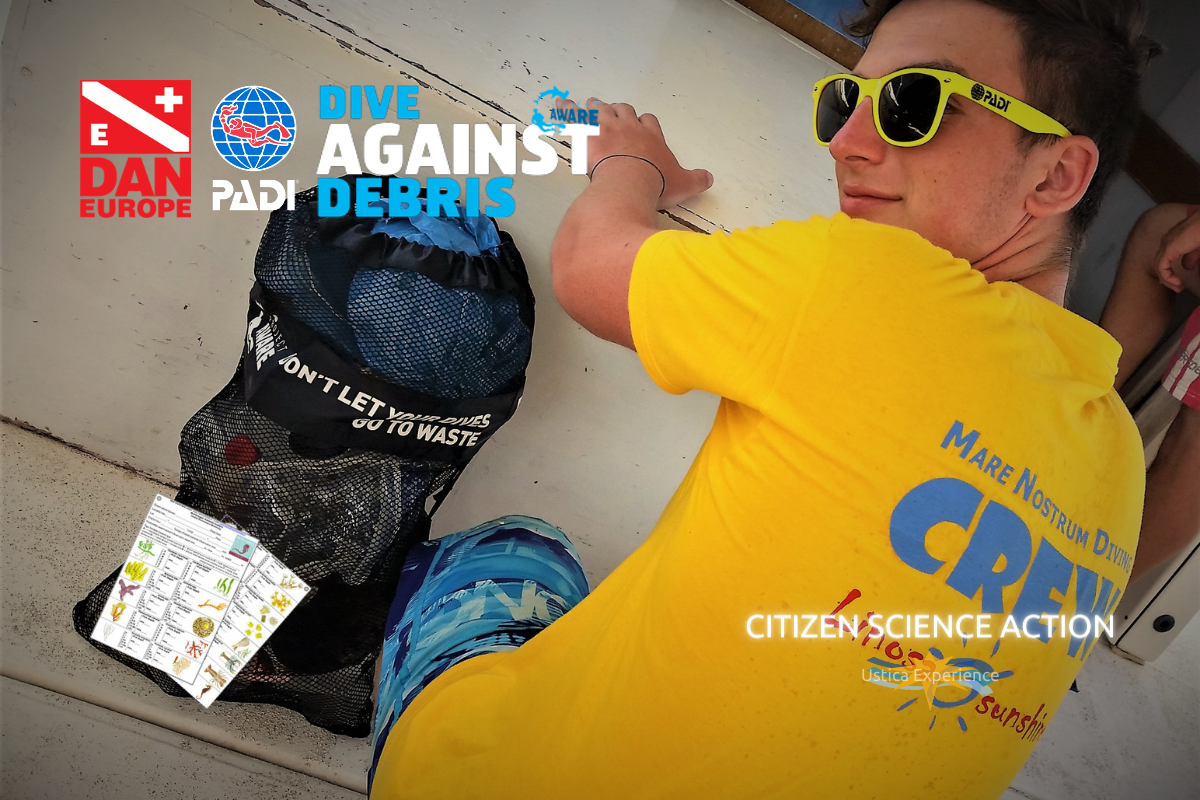 Complete a dive to remove waste from the seabed, demonstrating responsible and appropriate diving techniques and behaviours to minimize negative effects on the environment. You will then go through the five stages of recording and data submitting from Dive Against Debris™.
Add value to your scuba vacation.
Become a Mediterranean Eco-Diver.
Book Now