Accommodation
As said in another part of the website, accommodation in Ustica does not offer great variety. But this isn't a failure when the general standard is acceptable and facilities are cosy and clean. We want to make clear we do not have any financial interest with any of the properties suggested below so the selection is based on our opinion but mostly important on our guests' opinions.
When you arrive in Ustica by boat, you sea a little black beach set between two docks and surmounted by a series of arches. Above, the little village stretches upon the hill where tiny adjoining buildings surround the plaza, the central location with church, bank, post office, souvenir shops, restaurants, bars and supermarkets.
Out of this area, no other town is found on the island.



How to make your choice
So when you decide where to stay, the first distinction to do is: in the centre or in the outskirts? That makes a difference in your daily routine, because if your in town, yo have everything two steps away, including the marina. If you're looking for nature and quiet landscapes, you'll probably need a bike or a scooter for daily trips, if you're not a trained hiker.
A second distinction is made upon your food habit: are you going to go from one restaurant to another or prefer to have the opportunity to cook on your own as well?
Price range is not so wide, so we wouldn't make a classification based on rates. It's mainly the type of accommodation you prefer as a scuba diver and nature lover that will make a difference.
Our Selection

In town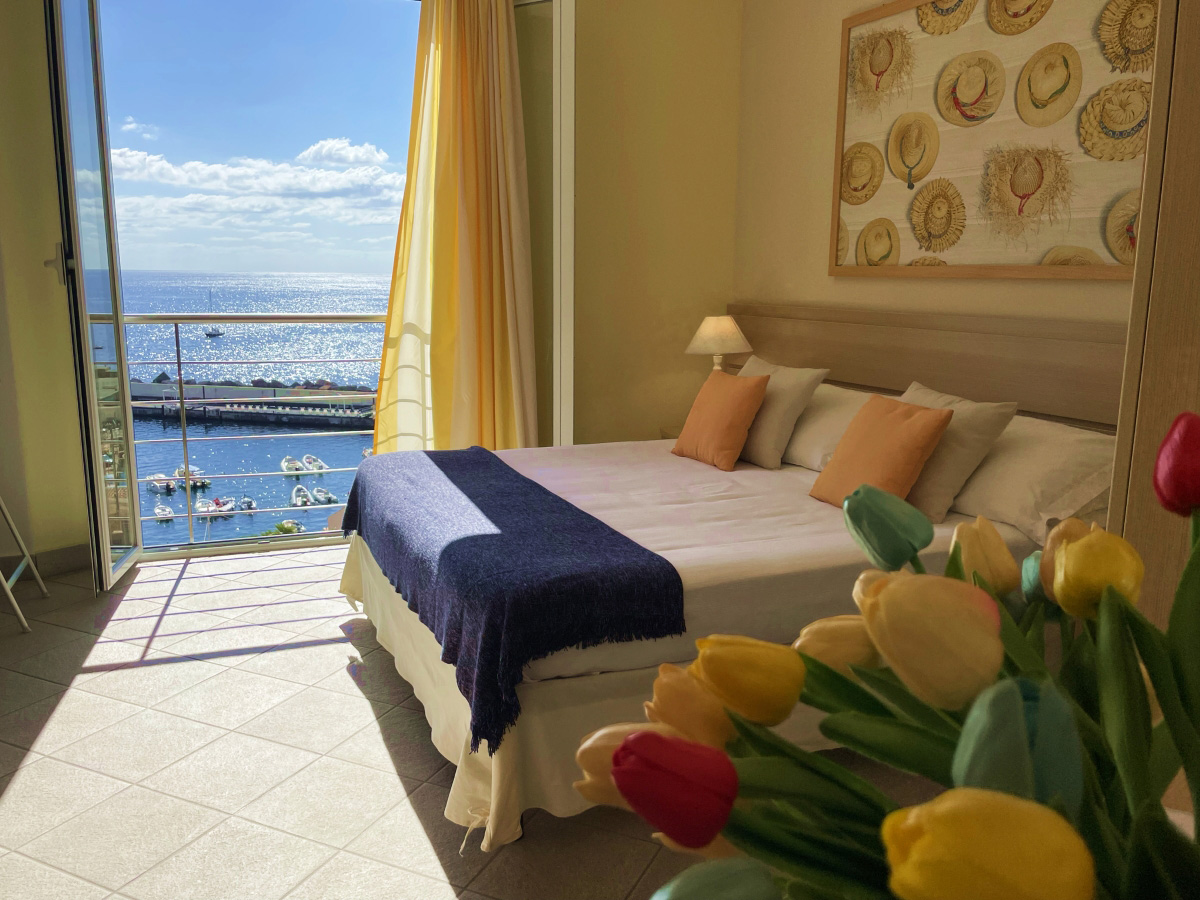 Stella Marina Residence
is usually one of the most popular suggestion. For a scuba diver it's a get-it-all solution: it's located between the marina and the centre of the village, so it's close to the embarking point of our boats and from the terrace you can also see the dock, and it's close to the centre. You can enjoy a beautiful view with charming sunrises while staying in your apartment; the terrace, where buffet breakfast is served, is endowed with a little pool where to chill at sunset. The apartments have a kitchenette and space to dine, so you can also go for a do-it-yourself dinner.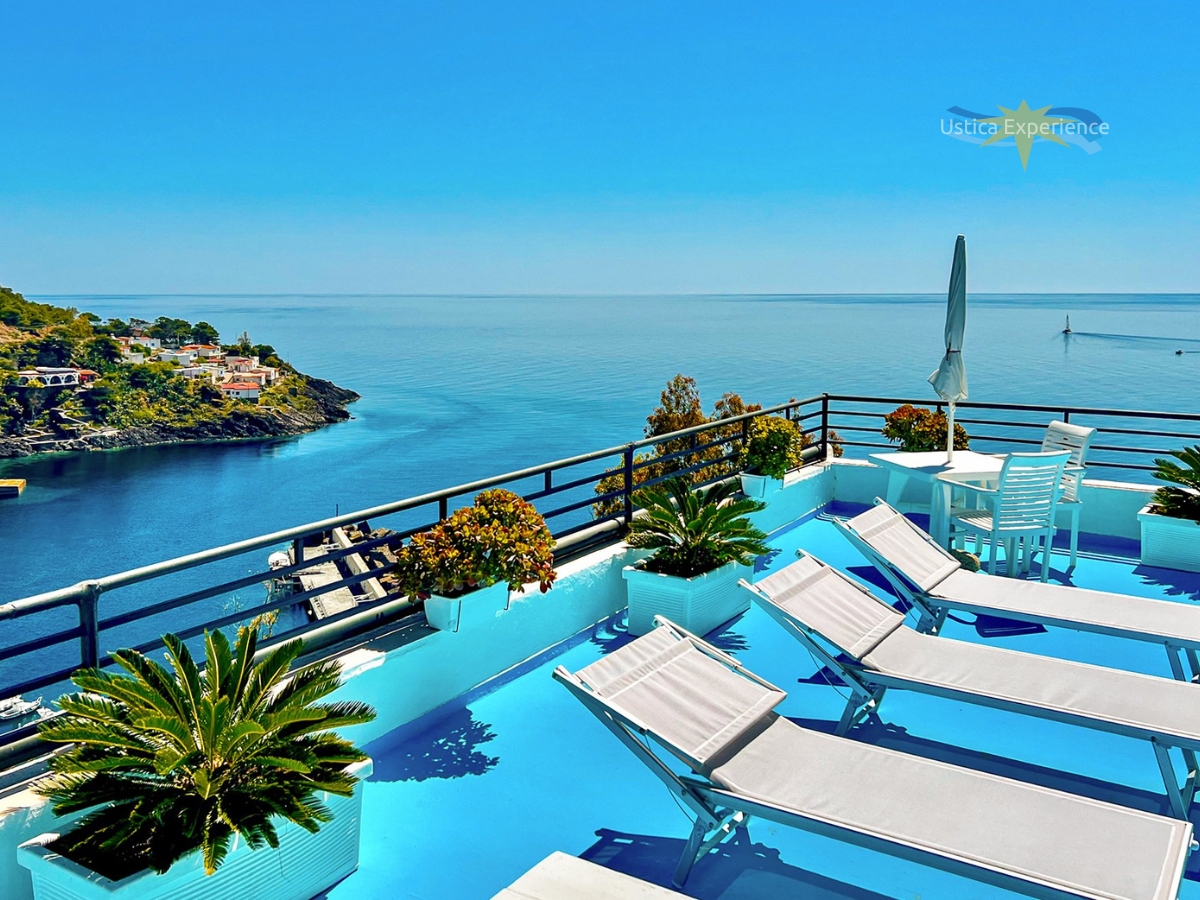 Similar facilities are Le
Terrazze Studio Apartments
and
Cottage Sul Mare
, that are in the same area but differ in services and spaces.
If you want to dive also in the local community and enjoy true and genuine insular hospitality,
Clelia Hotel & Apartments
is the top choice. Run by family management for several decades, the Ailaras, the visitor feels like at home, treated as a family guest. You can choose between sea view apartments, hotel rooms or central apartments. If you want to spend some time with locals and get more personal advices, this is the best location for your stay.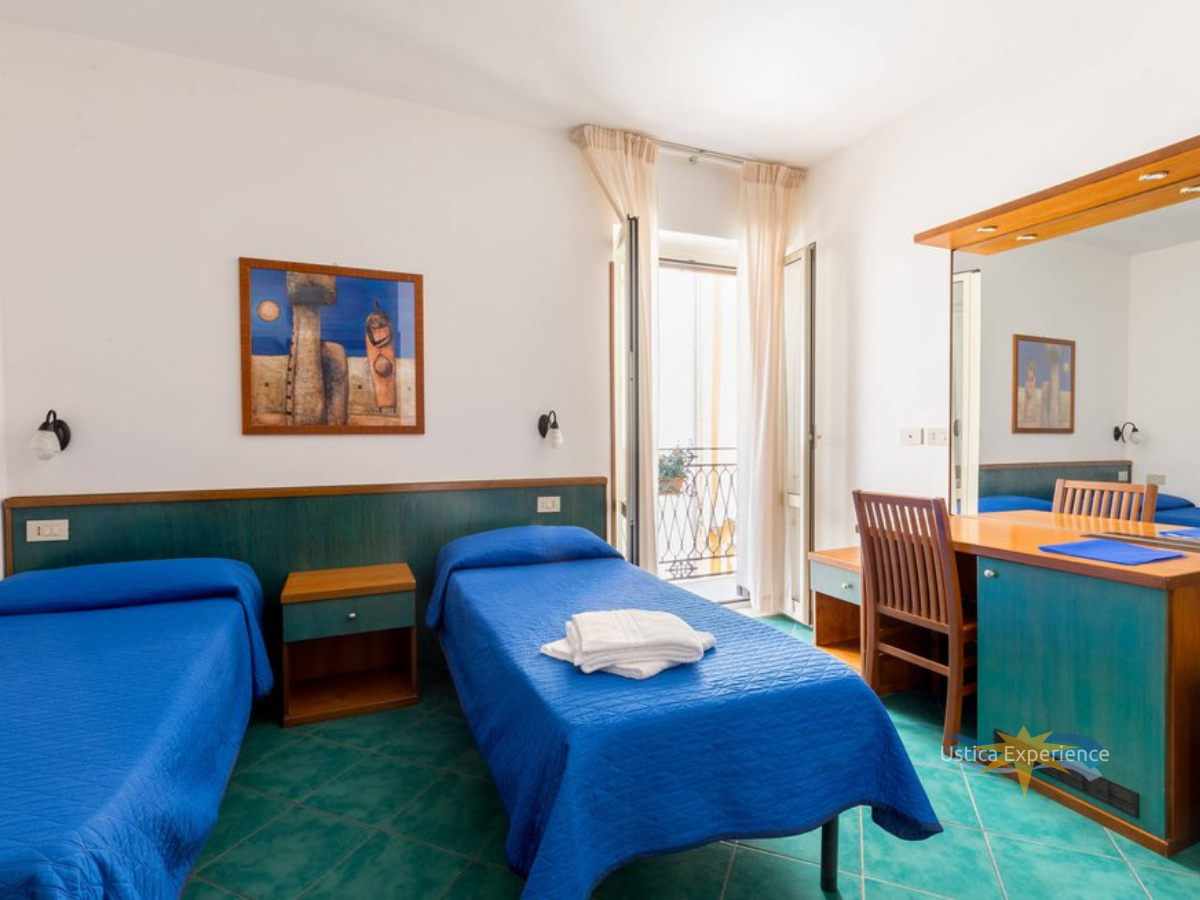 Other hotels such as Patrice and Ariston are in the nearby as valid alternatives.
Another family management accommodation facilty is Ustica Tour with Sogni nel Blu Residence, by Tranchina. They offer apartments in the centre, in a residence and in the outskirts.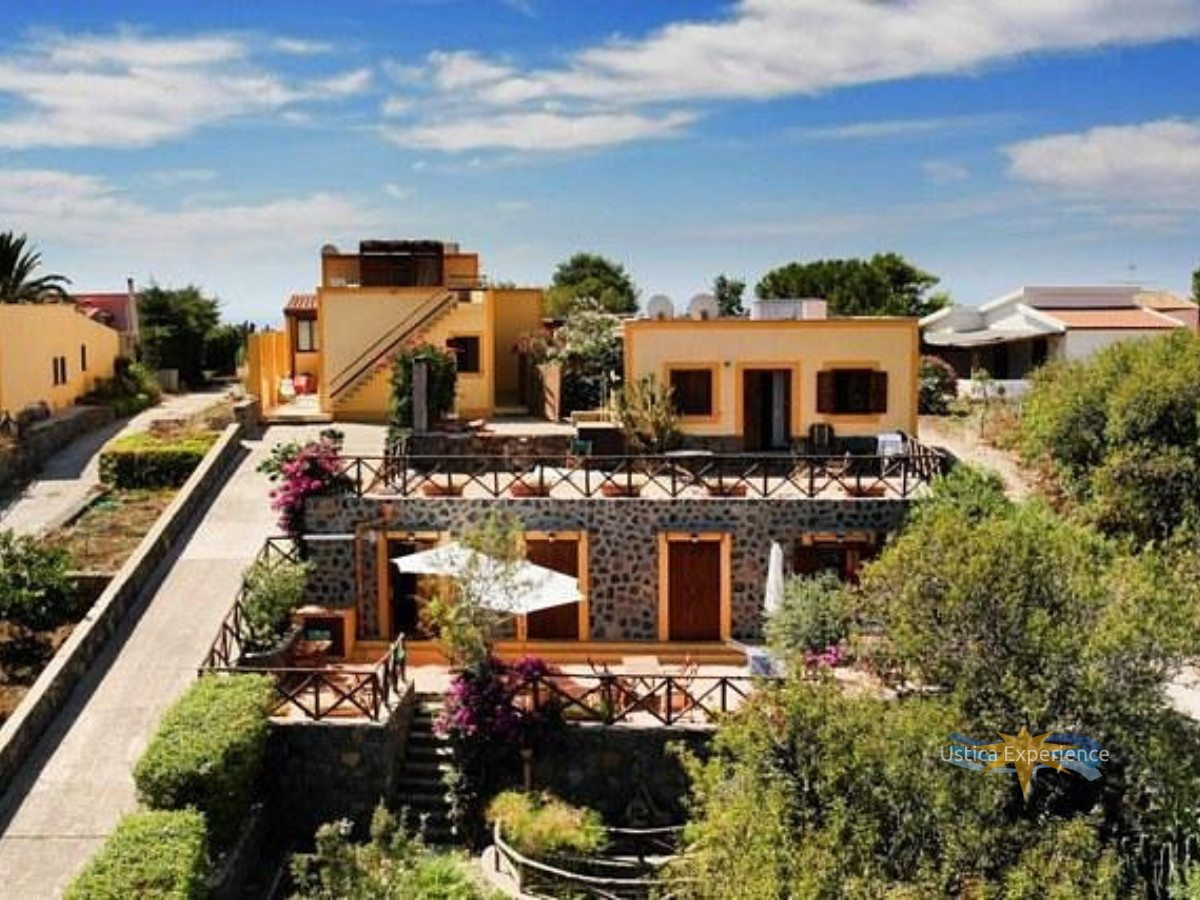 In the "Campagna"
If you're travelling as a family or a group, or just friends and enjoy the atmosphere of a reserved space but still sharing with other dive buddies,
Profondo Blu Resort
is the unique solution. Immersed in the countryside of Ustica and surrounded by vegetation, the apartments available for the guests are scattered around the main property and offer private spaces as well as common areas where to gather for dinner, aperitifs or just time spent together. Equipped with own kitchen you can stay by yourself but as there is also an outside kitchen and barbecue, group dinners are easily arrange.
A daily shuttle service is available for divers to the marina.
How to Book

Have a look at the websites linked to the facilities and find your final rate based the period you chose.
We can book on your behalf if you choose one of the following list:
Stella Marina Residence
Clelia Hotels & Apartments

Profondo Blu Resort

Le Terrazze Studio Apartments

Cottage sul Mare

Just make your request!