Top Diving
Go One Fin-Shot Beyond and enrich your scuba vacation by upgrading your basic dive package with some extra leisure.

We at Mare Nostrum Diving want to offer you more than ordinary experiences. We know you can get "standard" beautiful dives in Ustica with anyone else, but we are focused on selecting special topics and enhancing the experiences you can get out of a scuba vacation in Ustica.
When booking your
Basic Diving Package
, consider to add one or more
Top Dives
here described to make your diving week unique.
Night Top Dive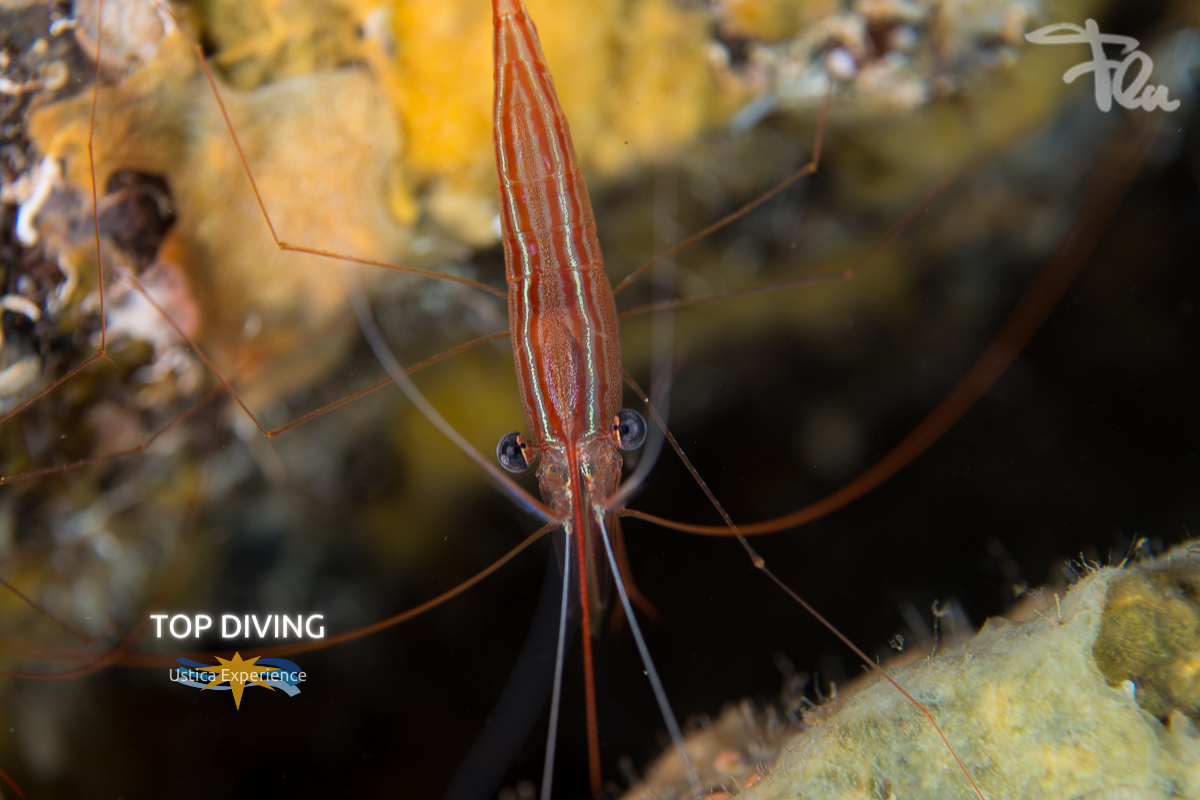 A week dive package is incomplete without a night dive! We arrange about once or twice a week a night dive on request. You'll enjoy Ustica's underwater night life like no other!
Archeo Top Dive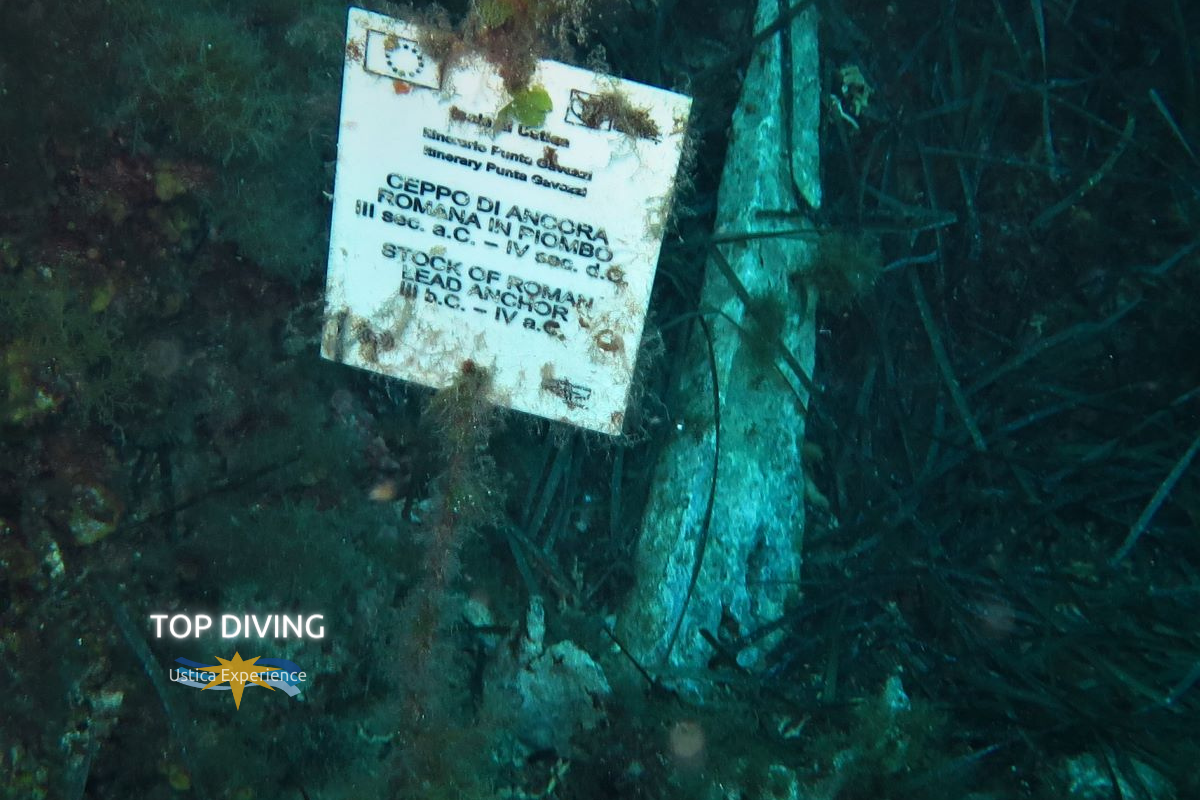 Ustica is an underwater museum: ancient remains are scattered everywhere! Add to your dive package one or two extra cultural dives by visiting the underwater archaeological itineraries, guided by an expert divemaster.
Note: if you're particularly fond of archaeology, join in the Archaeology Experience we offer.
Cavern Top Dive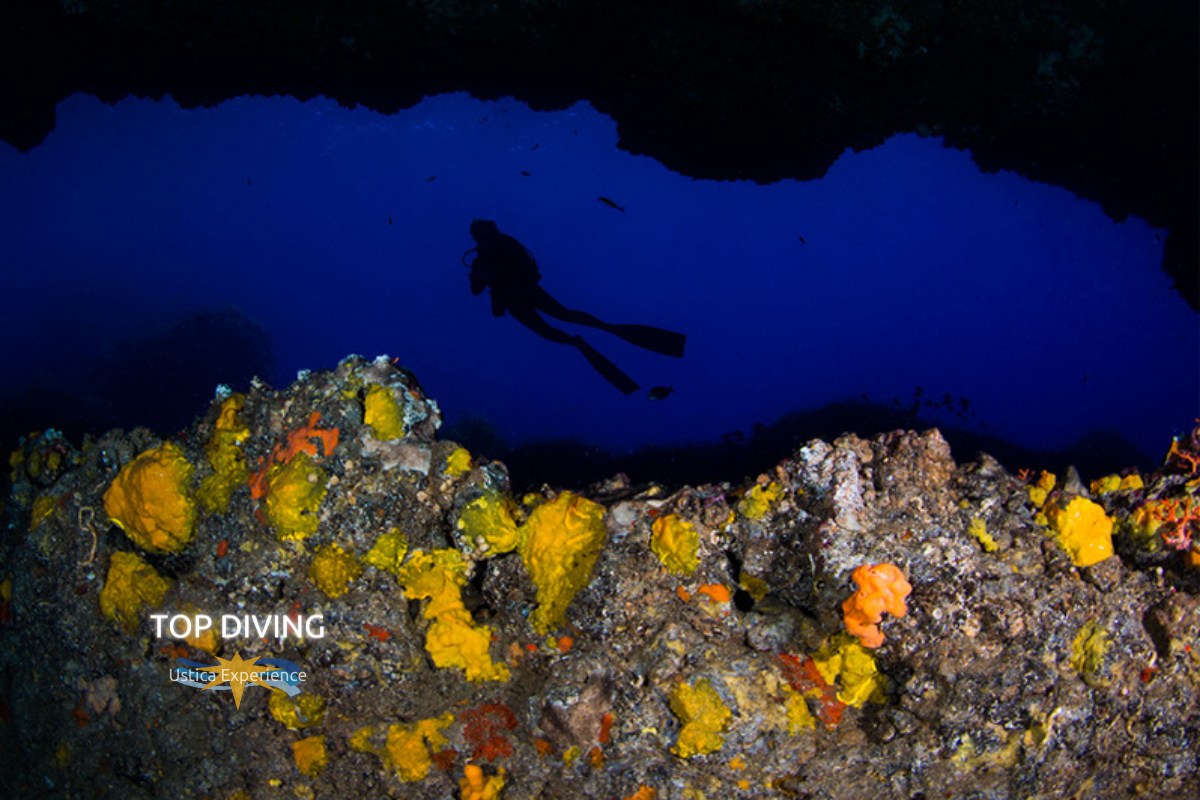 If you're a
qualified Cavern or Cave diver
, why not including a visit to the
Cave Zone
so you can complete your underwater tour through the
3 different underwater environments of the Marine Protected Area
.
Note: if you're particularly fond of caverns and/or want to discover and learn about cavern diving in Ustica, join in the Cavern Experience we offer.
Deco Top Dive

One of the standards of the
Basic Guided Dives
is that they are conducted within the safety curve and at maximum 30 metres . If you're a qualified technical diver or simply Rec-Tec certified, you may want to go for some deeper dives (40-45 m) which require extra skills for decompression stops and specific equipment. There are about
5 dive sites
where a deeper plunge is worth the visit.
You can also opt for a
Tec Dive Package
Coral Top Dive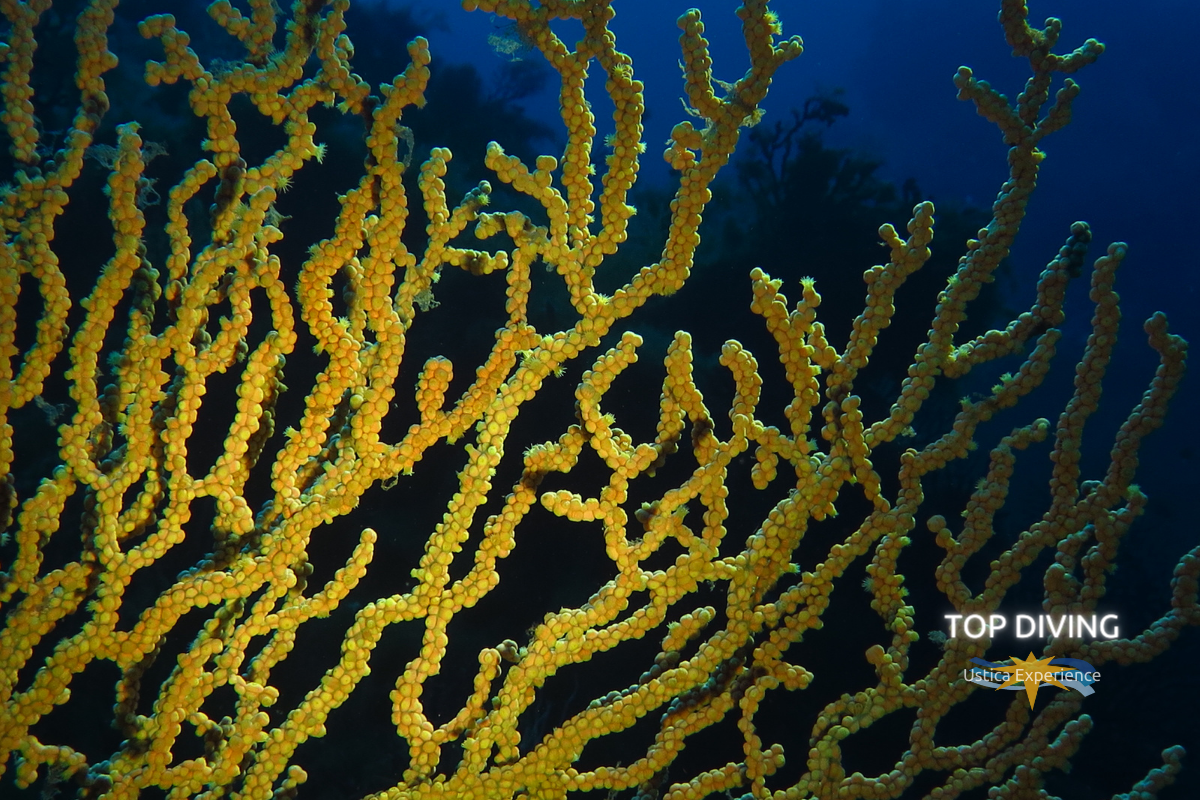 If you're diving around Italy you probably won't put Ustica Island as first choice when it's about corals and gorgonians.
Starting from the surface you can find the stony coral reef within 15 metres, soft corals, such as yellow sea whips from about 20 metres and at 30 metres the astonishing violescent sea-whip.
But there is one particularly unusual feature you can find only in Ustica: numerous large tree-like colonies of
Savalia savalia
(known as
gold coral
) at only 30 metres deep. They are also scattered with singular specimen in different dive spots at 40 metres, together with other gorgonians -
Paramuricea clavata -
which deserve a dedicated dive.
Choose your Top Dives and add them to your Basic Dive Package: you won't regret it!

Book Now